Session One Speakers
Arranged Alphabetically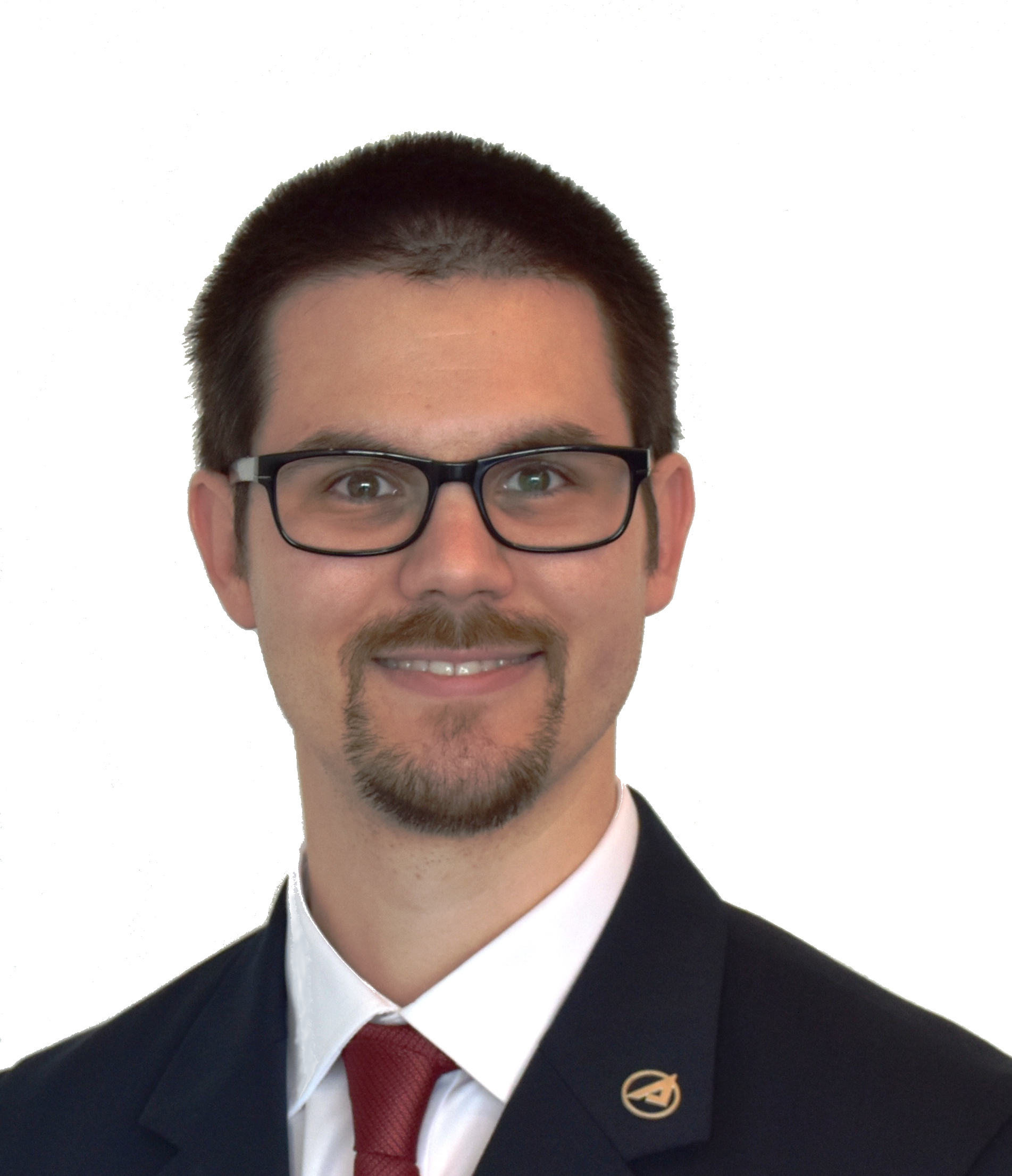 Andrew Abraham, Sr. Member of the Technical Staff, The Aerospace Corporation
Session One
Dr. Andrew Abraham's area of expertise includes orbital debris, reentry analysis, flight safety, early orbit operations, conjunction assessment, space situational awareness, and space traffic management. Prior to joining Aerospace, he spent time as a graduate student researching the optimization of transfer trajectories to Lagrange point orbits in the Earth-Moon system using evolutionary algorithms. He also conducted research at NASA Glenn Research Center as well as NASA Goddard Space Flight Center in the area of microwave communications and spacecraft operations, respectively.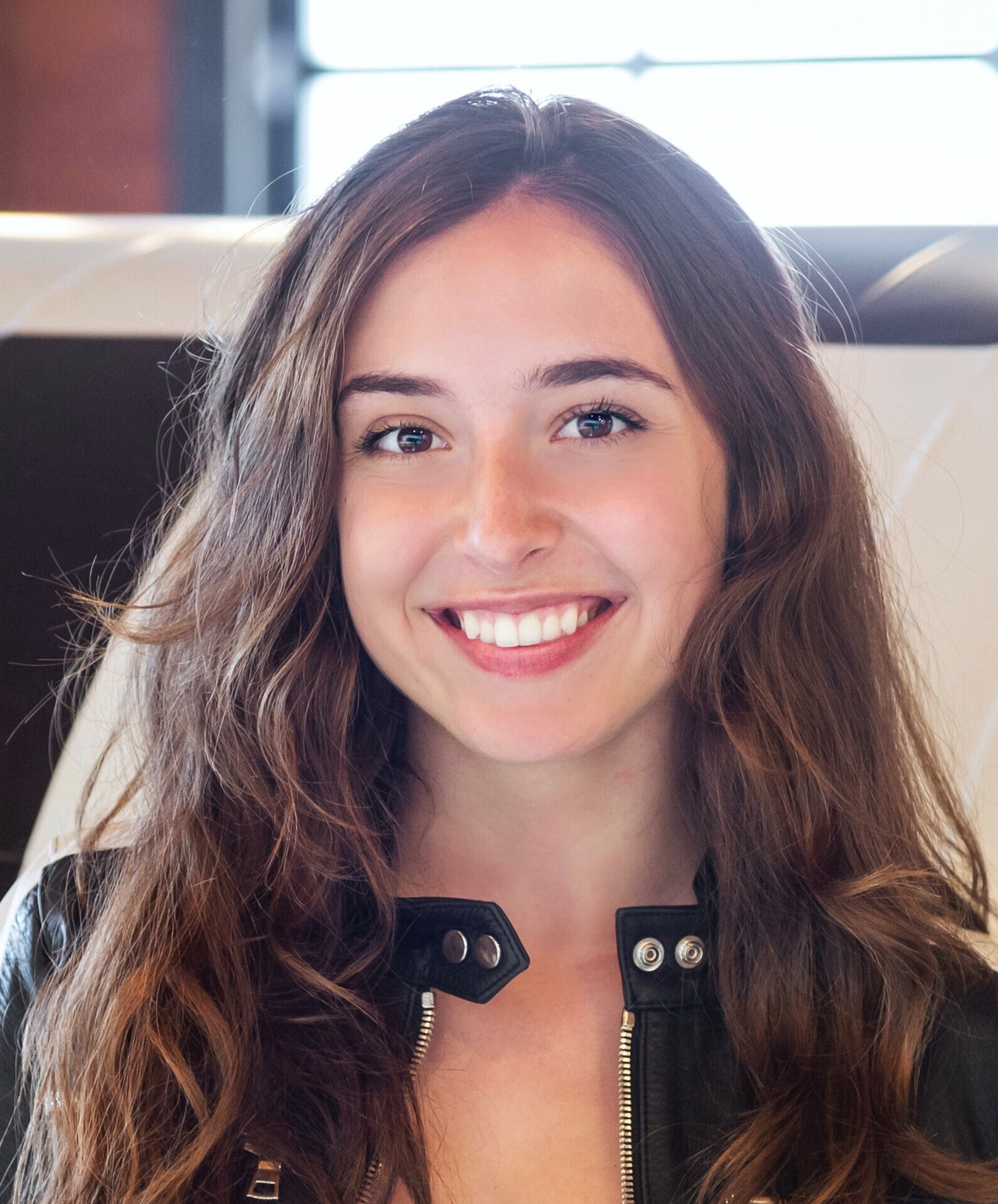 Eva Abramson, Strategic Development Manager, ABL Space Systems
Session Two
As ABL's strategic development manager, Eva has supported the company's rapid growth over the last year, including $42M in USG engagements. Previously, Eva evaluated a variety of small launch investment opportunities at Lockheed Martin Ventures. At the Aerospace Corporation, she worked to bridge the gap between startups working on dual-use technologies and USG users wishing to take advantage of commercial innovation. Eva has a technical background in geospatial data, and looks forward to the new missions enabled by ABL's launch system.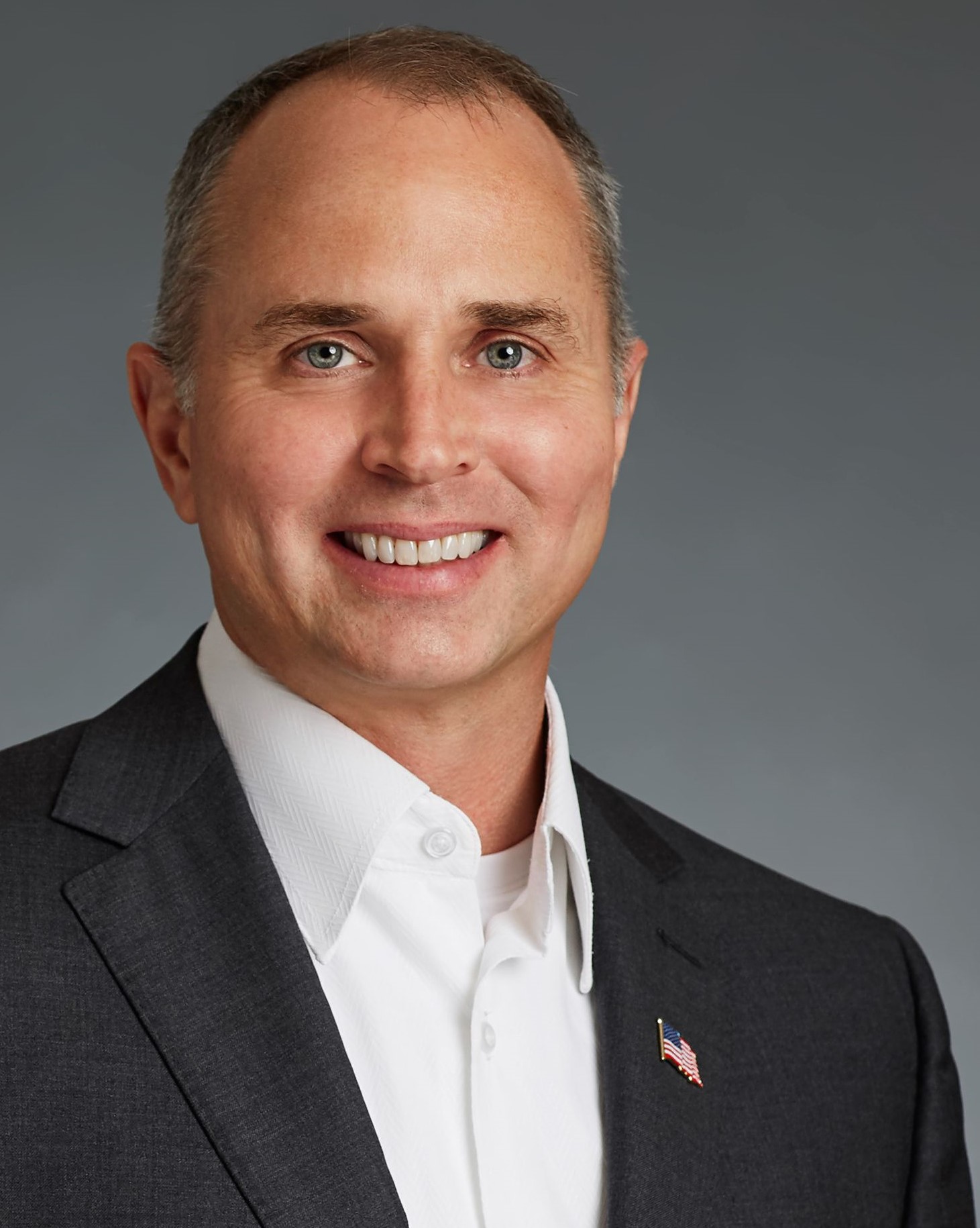 Rob Atkins, National Security Space Manager, Moog
Session One, Session Three - Session Chair
Robert Atkins is the National Security Space Manager for Moog Inc. His focus spans nearly all space mission areas to include: multi-manifesting missions, Intelligence Community requirements, space logistics, ICBM sustainment, ground based strategic deterrence, and hypersonic vehicles. Robert joined Moog in 2018 after serving 20 years in the Air Force acquiring and operating space assets. He served as a Missile Combat Crew Commander for the Minuteman III ICBM, Air Force Institute of Technology - Education with Industry at Lockheed Martin Waterton Campus, lead for National Reconnaissance Office (NRO) Launch Vehicle procurement and Satellite Vehicle Integration, Chief of Space Situational Awareness and C2 operations, deployed to Central Command in an NRO position to the Director of Space Forces, Launch Enterprise Deputy Generation and Ops Division, and Chief of Space and Missile Systems Center's Mission Integration Branch.
Robert received his commissioning through the ROTC program at the University of Oklahoma and holds a Masters in Space System Operations from the Naval Postgraduate School and Masters of Management Information Systems from the University of Maryland.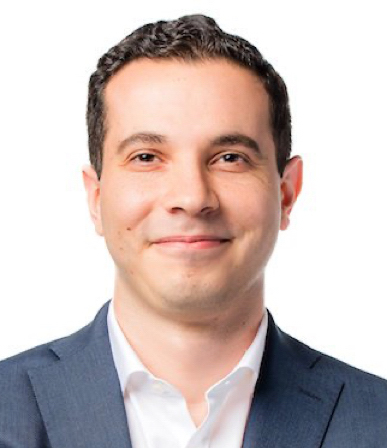 Martin Attiq, Executive Vice President Business Operations, Astra
Session Two
Martin leads business development, partnerships, customer success and supply chain. Martin previously co-founded the Financial Markets Advisory group within BlackRock; helping scale the team to over 200 people. Martin led many of the group's landmark assignments, including: structuring the Federal Reserve's $80 billion bailout facility of AIG and the recapitalization of the Greek banking system resulting in €10 billion from the IMF, ECB and EC. Martin holds a B.S.E. in Industrial Engineering from the University of Michigan and an M.S. in Management from the Stanford Graduate School of Business where he was a Sloan Fellow.
Marc Becker, Policy Officer, DLR Space Administration (Department of Space Situational Awareness)
Session Five
Marc Becker is a policy officer with the German space agency, DLR Space Administration (Department of Space Situational Awareness). He chairs the European Space Surveillance & Tracking (EU SST) Consortium's internal Security Committee since 2019, dealing in particular with security and policy requirements for the handling and sharing of SST data. Prior to this, he worked with the German Ministry of Defense's Directorate General for Security and Defense Policy as a desk officer for space security policy. Marc holds a Master of International Affairs with a focus on international security and technology policy from the Hertie School of Governance in Berlin, Germany.
Andrew Berg, Vice President of Business Development, Loft Orbital
Session Four
Andrew Berg is the VP of Business Development at Loft Orbital. Loft Orbital provides "space infrastructure as a service" - a solution to accommodate and operate government and commercial payloads on ESPA-class and larger small spacecraft in LEO. Loft's smallsat approach leverages ESPA-class buses from its partners and adapts them as payload-agnostic platforms enabling rapid access to space.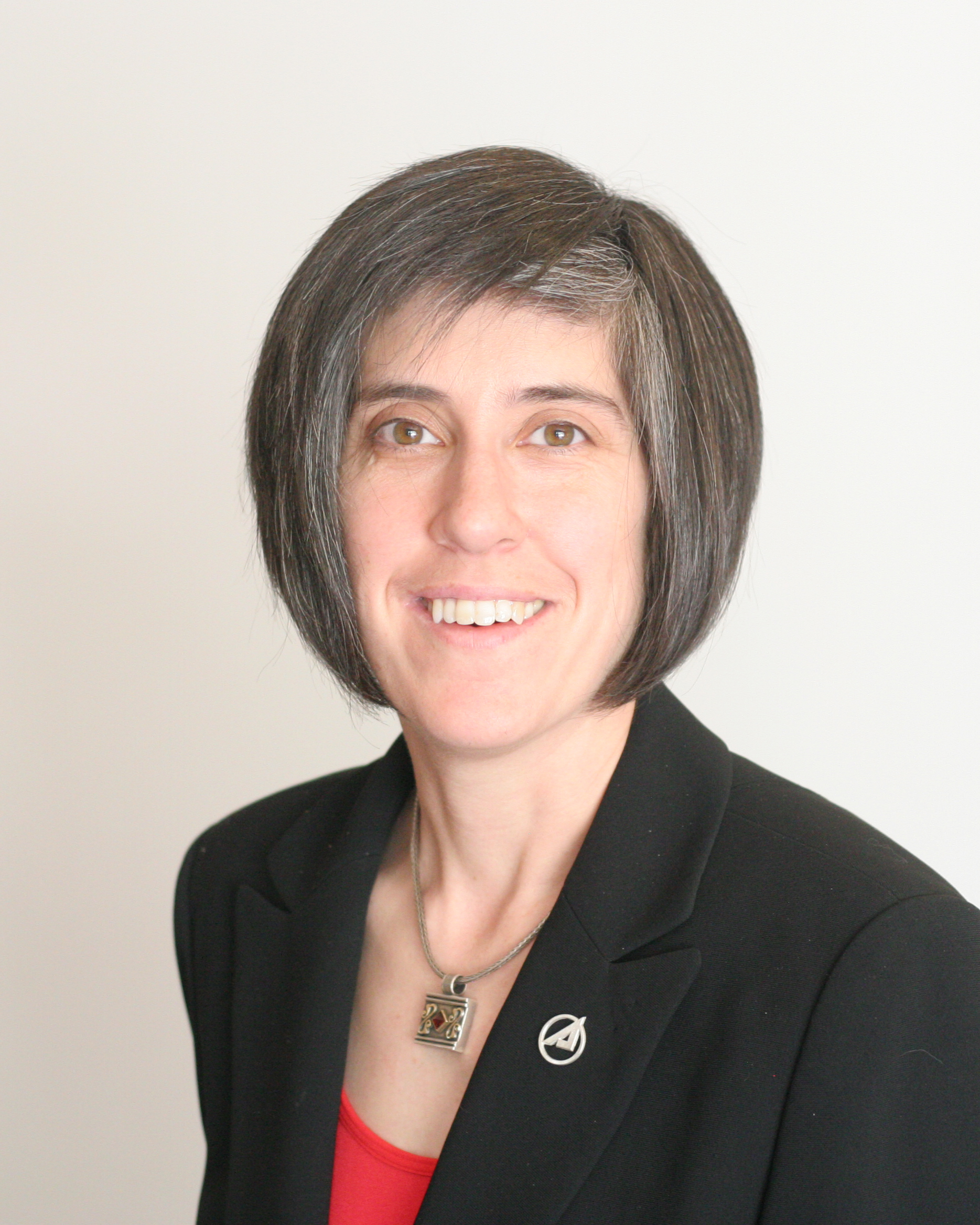 Barbara Braun, Systems Director, The Aerospace Corporation
Session Five
Barbara Manganis Braun received a B.S.in Aeronautics and Astronautics from MIT in 1995, and a M.S. from the University of New Mexico in 2002. She served in the Air Force on active duty and in the Reserves for a total of 21 years, where she worked on satellite development and operations, as well as space safety policy. She joined the Aerospace Corporation in 2000 and has supported multiple satellite missions for the Department of Defense Space Test Program, the Space Rapid Capabilities Office, and NASA.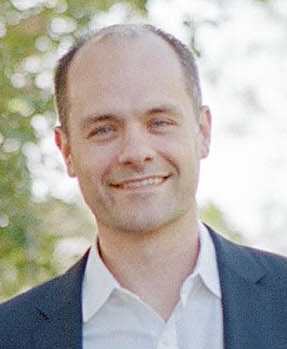 Josh Brost, Business Development and Customer Mission Management, Relativity Space
Session Two
Josh leads Relativity Space's Business Development and Customer Mission Management teams. Prior to joining Relativity, Josh spent 9 years at SpaceX where he was the Senior Director of Government Business development in charge of all new US Government Business. Earlier is his career Josh also worked as a Consultant at the Boston Consulting Group and as an Aerospace Engineer at Boeing. Josh earned a Bachelor's and a Master's degree in Aerospace Engineering from Arizona State University and The University of Washington respectively and a Master's in Business Administration from Harvard Business School.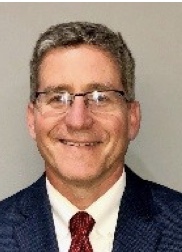 Bob Caffrey, Rideshare Manager, NASA Goddard Space Flight Center
Session One, Session Six
Bob Caffrey leads a number of rideshare formulation efforts at NASA/Goddard. This includes developing rideshare opportunities for scientist and technologists and identifying rideshare payloads for government rideshare missions. Bob held management positions on other missions, including GOLD, LADEE, SAM, OSIRIS, SeaWiFS, SSBUV, and others. Bob has a BSEE ('85) and a BSCS ('90) from University of Maryland and a MSBA ('01) from MIT/Sloan. Bob has been at Goddard since 1985.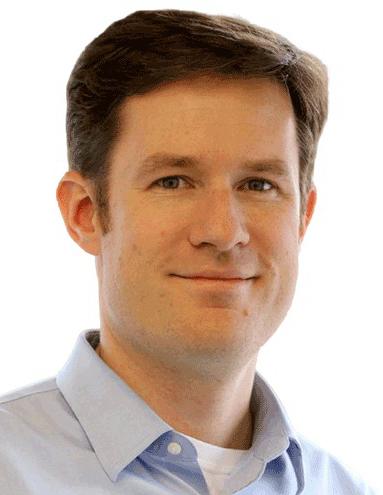 Dan Ceperley, Founder, LeoLabs
Session Five
Dan Ceperley is the CEO and cofounder of LeoLabs. He, and the founding team, created LeoLabs to drive advances in space traffic safety, space situational awareness (SSA), and preservation of the space environment through actionable, real-time information.
Prior to LeoLabs, he worked at SRI International, a not-for-profit research laboratory, where he was the Program Director for Space Debris Tracking, the Deputy Director of the Oceans and Space Systems Center, and the supervisor for the Allen Telescope Array (a radio astronomy facility in northern California). Dr. Ceperley led numerous SSA research and development efforts aimed at developing technologies for tracking the large constellations of low-cost satellites created by the recent wave of innovation in the space industry. Dan got his start in the space industry working on the design of the Terrestrial Planet Finder Coronagraph (TPF-C) as part of a research program supporting the Jet Propulsion Laboratory (JPL). His work investigated the optical performance of advanced concepts for imaging Earth-like planets orbiting other stars.
Dan is a Technical Advisor to Space for Humanity. This non-profit seeks to greatly increase the number of people who have experienced space flight, and thus promote the greater use of space. He was featured in Via Satellite's 2018 Young People to Watch List. In addition to satellite tracking, Dr. Ceperley has technical expertise in synthetic aperture radar imaging, precision timing and navigation systems, electromagnetic modeling, and ultrasound imaging. He holds a PhD and MS in Electrical Engineering from U. C. Berkeley and a BS in Electrical Engineering from the University of Virginia.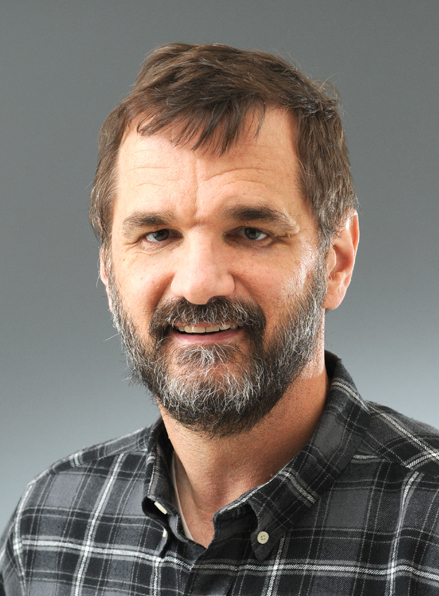 Bill Deininger, Senior Staff Consultant, Mission Systems Engineering, Ball Aerospace
Session Four
William Deininger is a Senior Staff Consultant in Mission Systems Engineering at Ball Aerospace. Dr. Deininger currently is the Ball Chief Systems Engineer (CSE) on the NASA IXPE Project. Previously, he was the Project Systems Engineer (PSE) on the Green Propellant Infusion Mission. Prior work has included functional management for the Mission Systems Engineering group and Kepler Flight Segment Manager. Prior to joining Ball, Dr. Deininger worked at FiatAvio-BPD in Italy for 9 years; as a Member of the Technical Staff at JPL for 8 years, and at Argonne National Laboratory for 1½ years. He is an Associate Fellow of AIAA, Senior Member of IEEE and was awarded 2017 Engineer of the Year by the Rocky Mountain Section of the AIAA. He received a Dottorato di Ricerca (Ph.D.) in Aerospace Engineering from Università degli Studi di Pisa in Italy, an M.S. in Plasma Physics from Colorado State University, and a B.S. in Physics from the State University of New York at Cortland.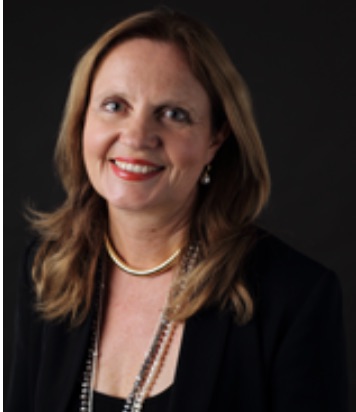 Kristine Dery, Research Scientist, Massachusetts Institute of Technology
Session One
Kristine Dery is a Research Scientist at MIT Sloan School of Management in the Center for Information Systems Research (MIT CISR). Kristine's research in the dynamic between technology and the way people work has been a focus of her publications and teaching for the last fifteen years. Kristine's research in the dynamic between technology and the way people work has been a focus of her publications and teaching for the last fifteen years. Currently, she is investigating how organizations design their employee experience to enable their people to deliver value in the digital world. Her research questions focus on: (1) how digital capabilities are deployed internally to create more effective ways of working and (2) the impacts of new ways of engaging with talent in the digital era. This work has stemmed from a historical research focus on the relationship between HRM and IT, mobile connectivity, human resource information systems, gamification, and remote working. Kristine serves as a Senior Editor for MIS Quarterly Executive, and has published in Sloan Management Review and other leading academic and practitioner publications.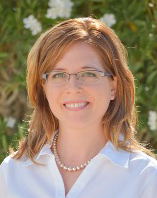 Karina Drees, Chief Executive Officer, Mojave Air & Space Port
Session Two
Karina Drees is CEO of the Mojave Air & Space Port, a special district general aviation airport and spaceport in California. Mojave is home to a diverse portfolio of aviation and aerospace companies including the The Spaceship Company, The National Test Pilot School, Scaled Composites, and Stratolaunch. In addition to managing the Mojave facility and staff, Karina is dedicated to helping the aerospace industry succeed through her positions COMSTAC and the Commercial Spaceflight Federation.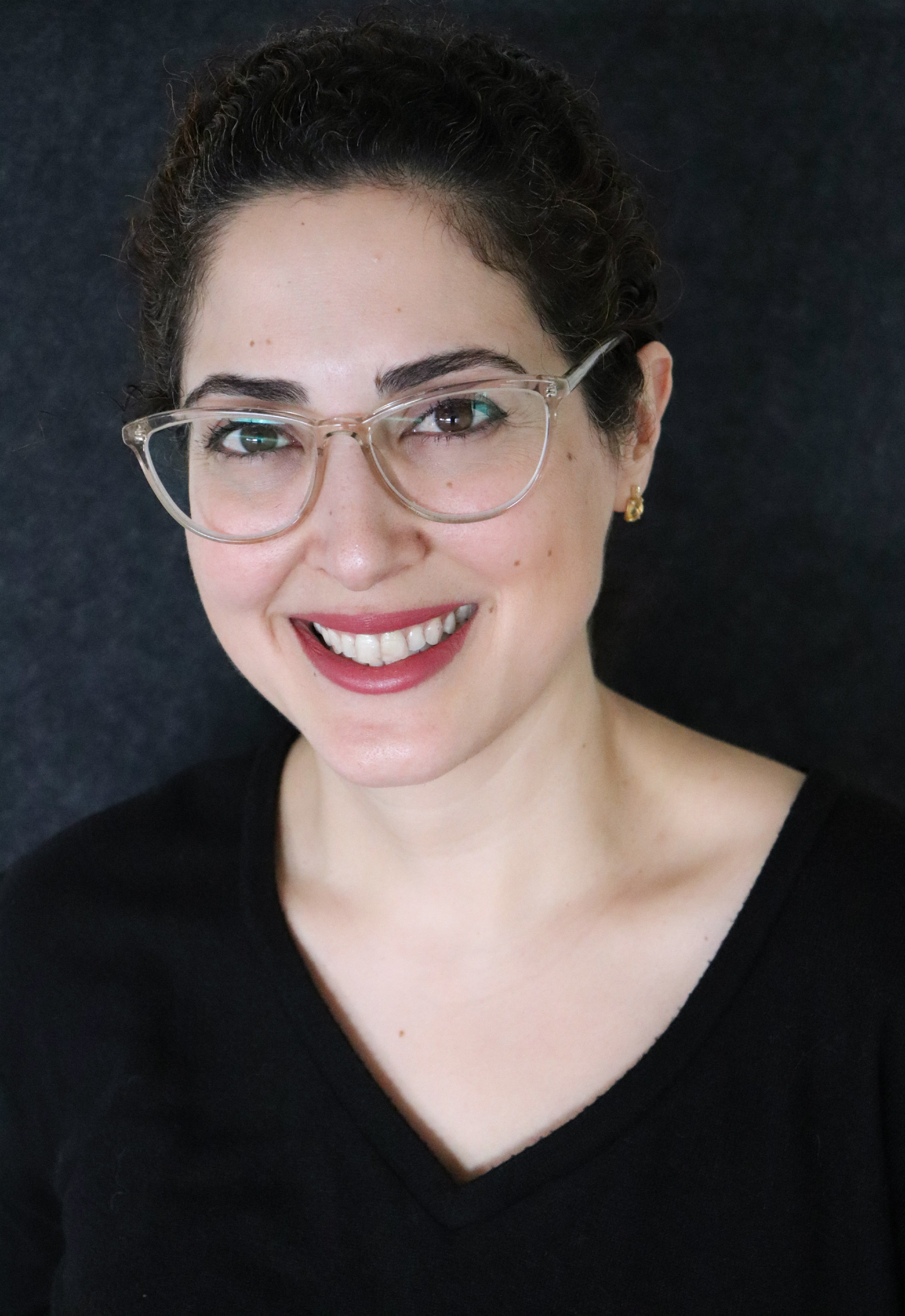 Negar Feher, Vice President of Business Development, Momentus
Session Four
Negar Feher is the VP of Business Development at Momentus responsible for sales and marketing. Prior to joining Momentus she was the Director of Business development for Smallsats at Maxar (Previously SSL) where she was responsible for diversification strategy and sales to new market segments. At Maxar she introduced new products and services through establishing a new division offering test services that supported newspace space startups. Mrs. Feher holds a MS in Aerospace Engineering from Stanford University.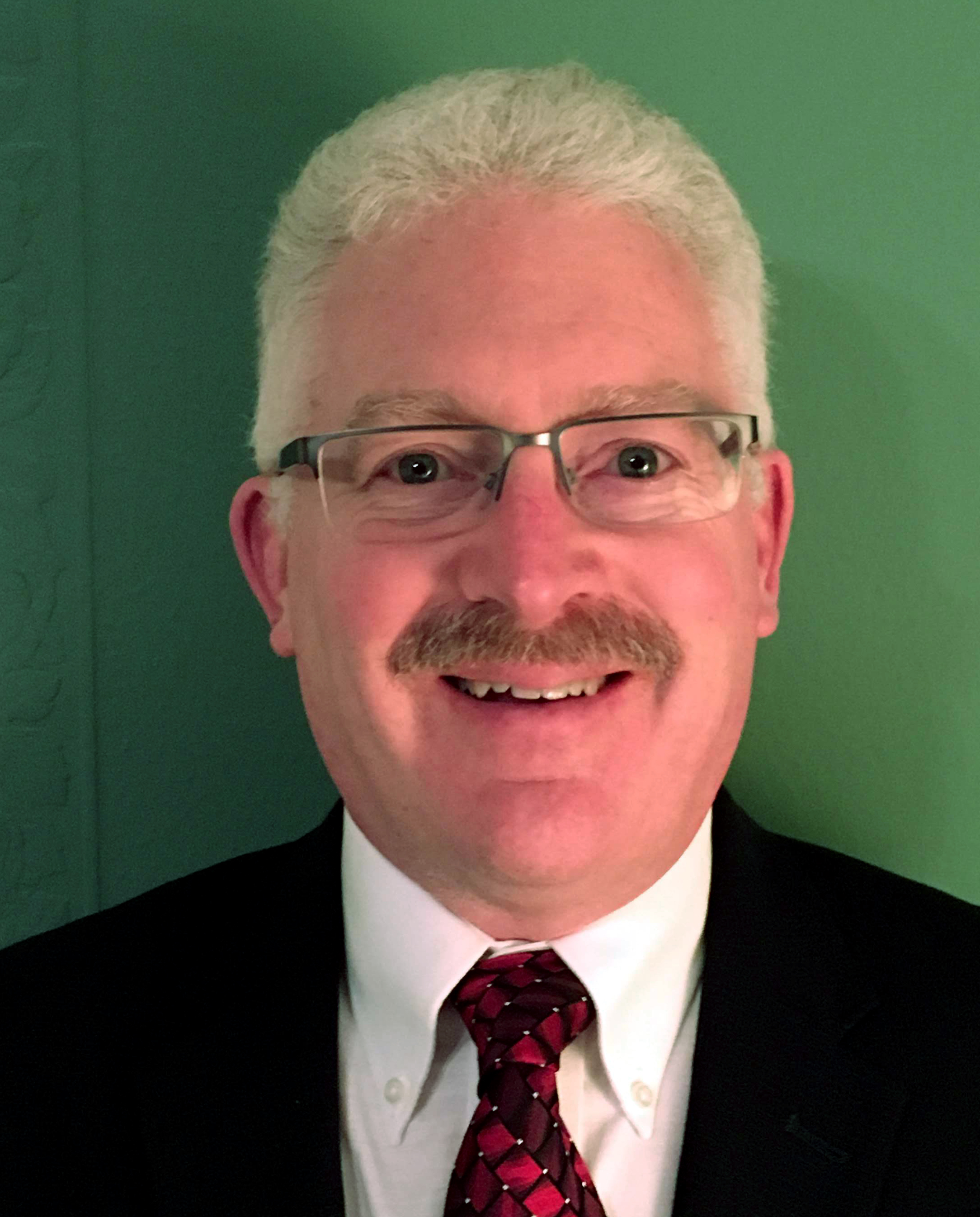 Jeff Fitch, Slingshot Chief Engineer, Mission Operations and Safety Manager, SEOPS
Session Five
During my 30 years of NASA involvement I have :
Performed operations support for 15 Space Shuttle Missions in the Trajectory Operations area including development of two Rendezvous Flights Trajectories. Developed guidance parameters for the Commercial Titan program.
Trained 16 Space Shuttle Astronaut Crews on Primary Payloads and Secondary Experiments including:

Hubble Space Telescope deployment

First Hubble Space Telescope servicing mission

Intelsat capture and redeployment

Space Radar Laboratory missions - both

Capture and return of the Japanese Space Flyer Unit

Performed negotiations on behalf of NASA with Customers (Governmental, Commercial, and International) for the development of Simulations to integrate Flight Operational teams for mission success.
Certified as an Operations Planner, Payload Integration Manager, Mission Designer, and Safety Engineer for the International Space Station Operations and Assembly.
As the SEOPS Chief Engineer, Mission Operations and Safety Manager for the SlingShot Launch System we have deployed 19 CubeSat. This has involved negotiations with the 18thSpace Command and the Trajectory operations (TOPO) group as well as several other programmatic, engineering and operations personnel at ISS.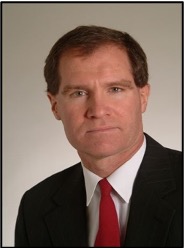 Warren Frick, Business Developemnt, Northrop Grumman
Session One, Session Two
Warren supports business development for the diverse range of space launch capabilities towards the needs of potential customers - including OmegA, Antares, all the Minotaur configurations, and Pegasus. After several tours in the Air Force with both space and aircraft tours, Warren has supported launch vehicles for Orbital, ATK, Orbital ATK, and Northrop Grumman.
Warren has a bachelors in Mechanical Engineering, masters in Computer Science and more than 30 years of experience in the aerospace profession supporting space launch vehicle, satellite, and aircraft applications.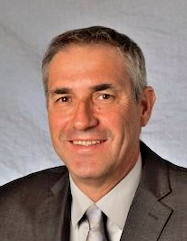 Craig Gravelle, Senior Director, Strategic Development, Space Systems & Technologies, General Atomics Electromagnetic Systems Group
Session Four
Mr. Craig Gravelle is the Senior Director, Strategic Development for Space Systems and Technologies at General Atomics Electromagnetic Systems (GA-EMS). Mr. Gravelle is responsible for the growth of GA-EMS' space systems business for United States Department of Defense (DoD) and civil government programs. During Mr. Gravelle's 40 years of experience in the aerospace industry, he has led pursuits of new business opportunities with the intelligence community, United States Air Force, international clients and commercial space systems customers.
Mr. Gravelle's broad range of industry experience also includes space systems development for Sierra Nevada Corporation, where he was responsible for leading a team to define the new capabilities of the Dream Chaser reusable space vehicle for their Space Exploration Systems business area. He has held senior management and executive positions with start-ups to large aerospace companies including General Dynamics and Lockheed Martin.
Prior to joining GA-EMS, Mr. Gravelle was President of Gambit Space & Defense, a subsidiary of Strategic Capture Resources, Inc., where he focused on concepts for disruptive space platforms. In under a year, he grew the company to ten full- and part-time consultants with revenues of $1 million. In 2002, Mr. Gravelle founded Signal Research Corporation (SRC), a small business devoted to providing unique and innovative intelligence solutions for the DoD and aerospace customers. Mr. Gravelle sold SRC in 2006.
Mr. Gravelle holds a Bachelor of Science in Aerospace Engineering from the University of Michigan and completed graduate studies in Aerospace Engineering and Physics from the University of Michigan and University of Colorado. He also completed the University of Michigan's Executive Management Program.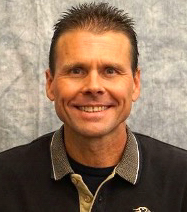 Scott Higginbotham, Mission Manager, NASA Launch Services Program
Session One
Scott A. Higginbotham is a Mission Manager in the Flight Projects Office of the Launch Services Program (LSP) at NASA's John F. Kennedy Space Center in Florida. He currently leads LSP's implementation of the CubeSat Launch Initiative (CSLI) and serves as a Mission Manger for all Educational Launch of Nano-satellites (ELaNa) missions, which involve the development, integration, and launch of CubeSats from expendable launch vehicles or deployment from the International Space Station (ISS). Additionally, he is the LSP Mission Manger for the Europa Clipper, CAPSTONE, and On-orbit Servicing Assembly & Maintenance -1 (OSAM-1) missions. Prior to this assignment, Scott was a Mission Manager in the Shuttle Payload and ISS Processing Directorate where he led the multidisciplinary team of engineers and technicians that assembled and tested the experiments, satellites, and ISS elements that flew aboard 20 Space Shuttle missions. He holds a Bachelor of Science degree in Aerospace Engineering from the University of Missouri-Rolla and a Master of Science degree in Engineering Management from the University of Central Florida. Scott joined NASA in 1987.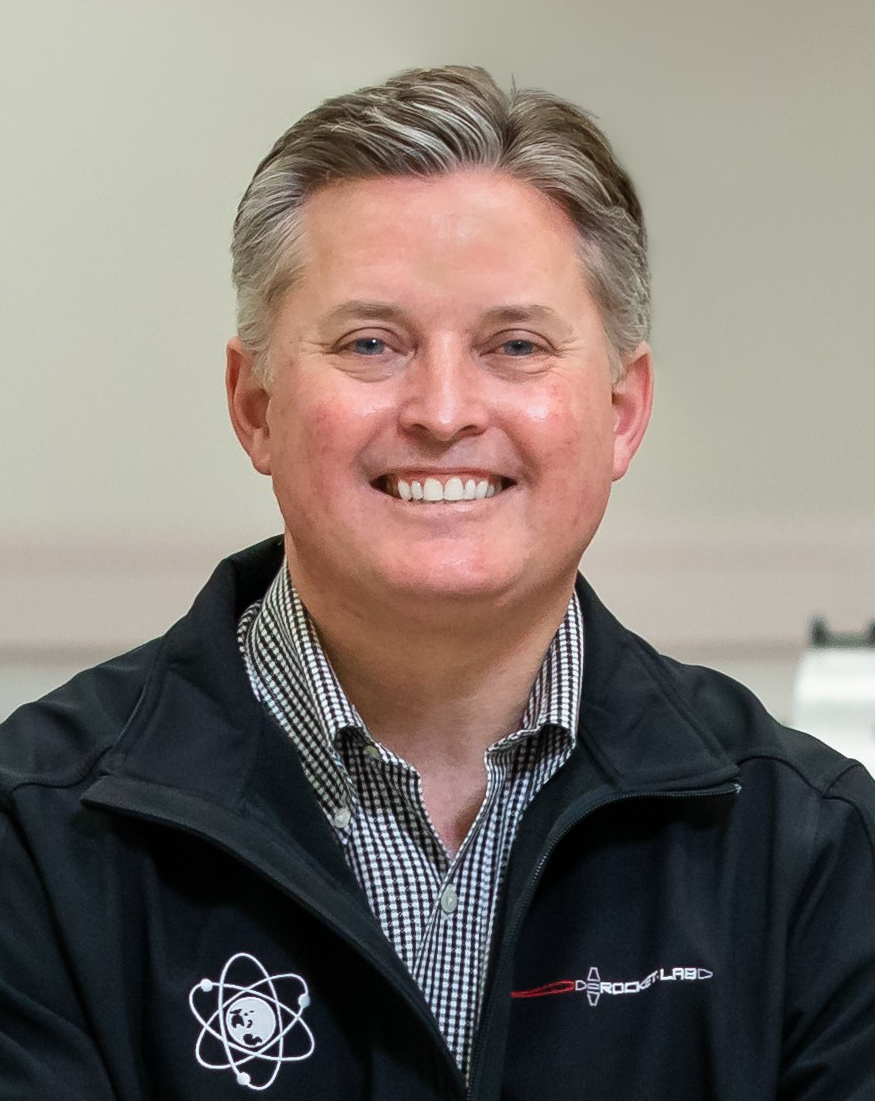 Lars Hoffman, Senior Vice President, Global Business & Government Affairs, Rocket Lab
Session Two
Lars Hoffman is a Senior Vice President at Rocket Lab, responsible for global business and government affairs. With more than 30 years of experience in national security and aerospace, Lars has deep knowledge of the global space industry and markets, and U.S. Government space requirements.
Prior to joining Rocket Lab in January 2019, Lars was Senior Director of Government Sales at SpaceX, where he was responsible for National Security Space business development and sales.
Before joining SpaceX in July 2014, Lars completed a distinguished career in the United States Air Force, as a U-2 reconnaissance pilot, test pilot, and in senior leadership roles at the Pentagon.
Lars holds advanced engineering degrees from the United States Air Force Academy, U.S. Air Force Institute of Technology, and U.S. Air Force Test Pilot School. Lars also holds national security degrees from MIT, Air University, and National Defense University, and a Master of Business Administration degree from UCLA.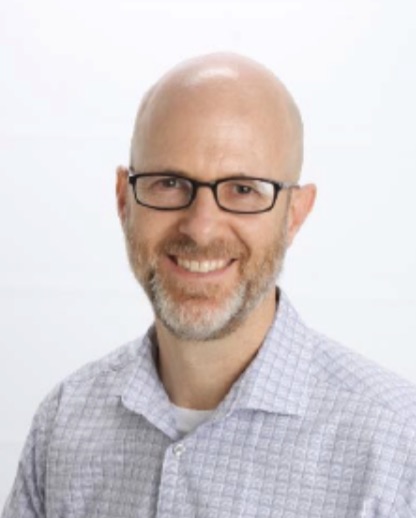 Scott Jacobs, National Security Sales Director, Blue Origin
Session One
Scott Jacobs is the National Security Sales Director for Blue Origin. His primary focus is leveraging Blue's innovative propulsion, launch, and in-space solutions for U.S. government customers. Scott joined Blue in 2017 after serving 26 years in the Air Force. Prior to his current role, he was the Deputy Director of Mission Operations at the National Reconnaissance Office (NRO).
In the Air Force, Scott had assignments in space and nuclear operations, launch acquisition, strategic planning, and budgeting as well as tours at Sandia National Laboratory, United States Strategic Command, the Air Force Research Laboratory, and the Air Force Staff at the Pentagon.
While assigned to the NRO, Scott led a network operations squadron and commanded a ground station operating space-based collection systems. He also served as Director of the National Reconnaissance Operations Center responsible for the flight safety of all NRO on-orbit assets.
Scott graduated from the United States Air Force Academy with a B.S. in Aeronautical Engineering. He earned a M.S. in Aeronautical Engineering from California State Polytechnic Institute, a M.S. in Engineering Mechanics from New Mexico School of Mines and Technology, and a M.A in Strategic Studies from the Air War College.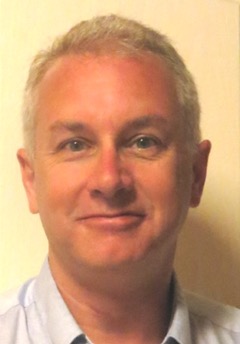 Mike Johnson, Chief Technology Officer, ProXops, LLC
Session Four
Michael Johnson is the CTO of ProXopS, LLC and the designer of the Slingshot Facility. He has over 31 years of experience in the aerospace/commercial space industry and has extensive spacecraft design, fabrication and operations experience obtained through his association with the SPACEHAB Module program since 1991 and co-founder of Nanoracks, LLC. Located in Houston, Texas, Mr. Johnson has extensive experience in working NASA programs on Mir, Shuttle, Soyuz, HTV as well as commercial spacecraft and is responsible for over 700 payloads flown to low Earth orbit including approximately 300 satellite deployments. In addition, Mr. Johnson holds 10 issued US Patents and has four others pending. Mr. Johnson received his B.S. in Aerospace Engineering and Mechanics from the University of Minnesota Institute of Technology in 1989.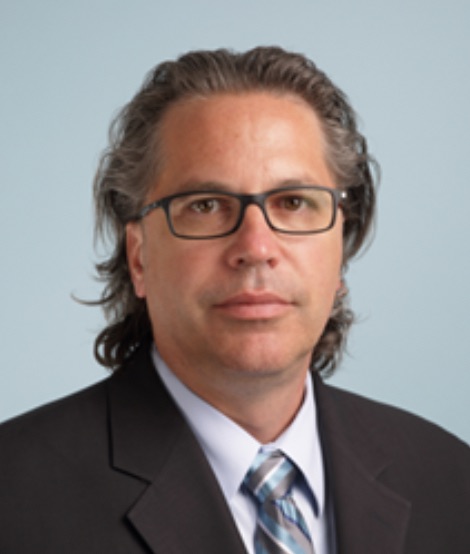 Jim Judd, Vice President of Operational Excellence, Northrop Grumman Space Systems
Session One
Jim Judd is the Vice President of Mission and Quality Assurance for Northrop Grumman's Space Systems sector, providing support and leadership for the Environmental Health and Safety, Engineering, Mission Assurance, Operations, Program Management, and Facilities and Infrastructure for the sector.
Prior to this, Judd was the Vice President of Mission Assurance for Northrop Grumman's Innovation Systems sector with similar responsibilities.
Before the acquisition of Orbital ATK by Northrop Grumman, Judd served as the Vice President of Technical Operations for Orbital Sciences before merging with Orbital ATK.
Judd joined Orbital Sciences in 1991 and worked on the early development of Orbital's Commercial GEO satellite business area. He served as the STAR Product Line business manager as well as the Operations director for the GMD Program. Judd later served as the Vice President of Production, Integration and Test for Orbital's Launch Systems Group in Chandler, AZ.
Judd holds a bachelor's degree in mechanical engineering from New Jersey Institute of Technology and a Master's in Business Administration from Virginia Tech.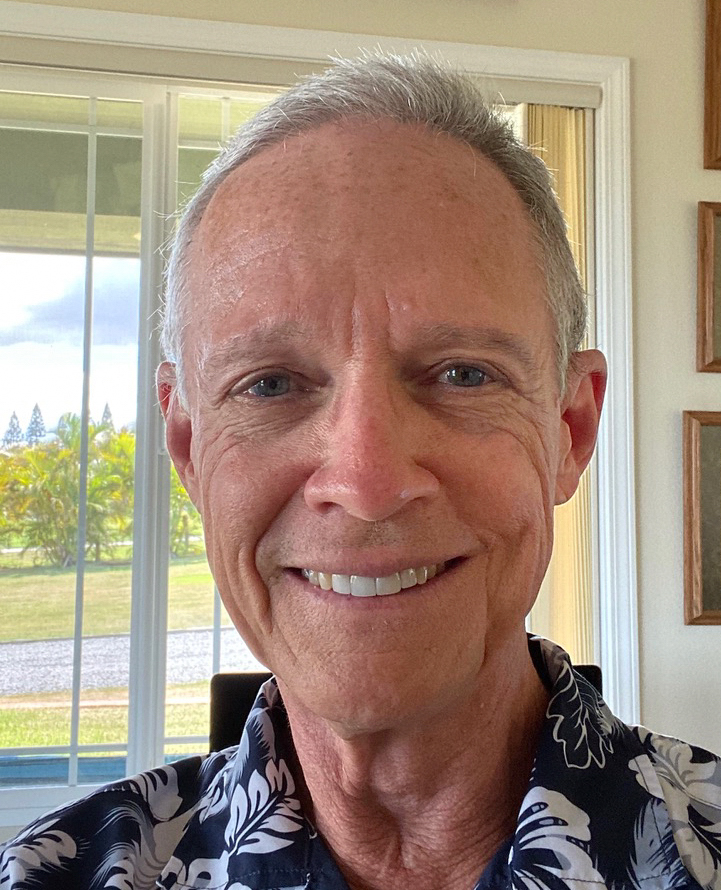 T. S. Kelso, Senior Research Astrodynamicist, Center for Space Standards & Innovation
Session Five
Dr. T.S. Kelso serves as a senior research astrodynamicist in the Center for Space Standards & Innovation, bringing over thirty years experience in space education, research, analysis, and operations. As the operations manager of the Space Data Center (SDC), he is responsible for ensuring that over 750 operational satellites are regularly screened for potential close approaches with other satellites and the many thousands of pieces of space debris in Earth orbit. He has supported the space surveillance community since 1985 by operating electronic data dissemination systems to provide NORAD two-line orbital element sets, associated orbital models, documentation, software, and educational materials to users around the world via the CelesTrak web site.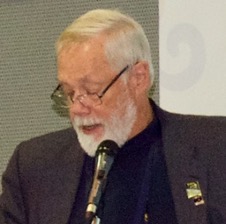 Dave Klumpar, Director, Space Science and Engineering Laboratory, Montana State University
Session Four - Session Chair
Dr. Klumpar is an experimental space physicist with a 52-year background in Sun-Earth Connections system science. He received BA, and MS degrees in Physics from the University of Iowa in 1965 and 1968, and a Ph.D. degree, also in Physics, from the University of New Hampshire in 1972. He has authored/co-authored about 120 space research publications primarily involving electrodynamic coupling mechanisms at auroral latitudes in the ionosphere-magnetosphere system. He has developed instruments and led scientific analysis and interpretation investigations for NASA scientific missions, and over the past two decades, has been developing scientific and technological capabilities of very small satellites ranging in mass from 1 to 30kg. As founding Director of the Space Science and Engineering Laboratory at Montana State University he has led the development of CubeSat missions – twelve of which have been launched – including the twin 1.5U CubeSats FIREBIRD mission for the National Science Foundation, now well into the investigation's fifth year of on-orbit operations.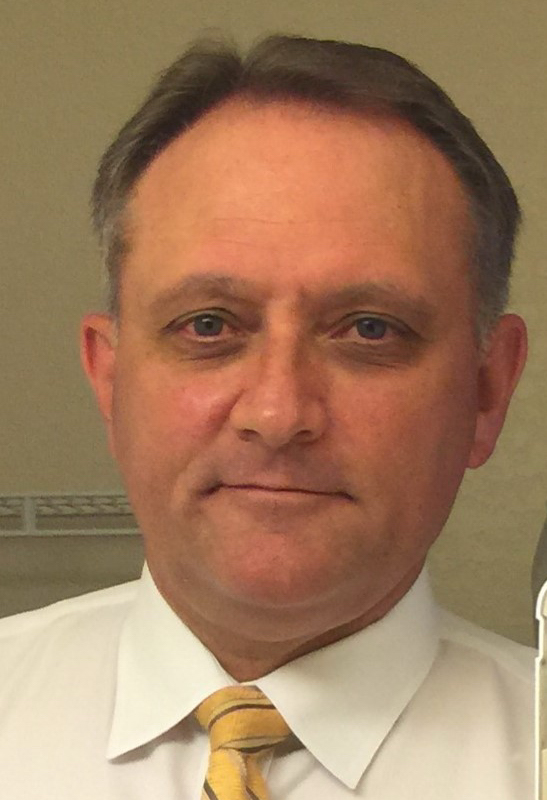 Leslie Kovacs, President, Firefly Black and Vice President of Business Development, Firefly Aerospace
Session Two
Leslie Kovacs is President of Firefly Black and Vice President of Business Development at Firefly Aerospace, an emerging small launch provider. Les was formerly Senior Director of Executive Branch Affairs in Washington, DC for United Launch Alliance, where he was responsible for leading ULA's interaction with government agencies including national security, intelligence, and civil space customer communities. His policy and budget interactions involved White House, Pentagon, and NASA Headquarters policymakers and acquisition officials.
Les has over 30 years of operational experience in space and space launch operations. He was operations manager and launch site manager for Orbital Sciences' Antares launch vehicle at NASA's Wallops Flight Facility, and prior, led operations for Orbital Science's X-34 technology demonstrator rocket plane. Les has developed architectures for Lunar and Martian surface habitation and led concept of operations efforts for numerous launch vehicles to replace the Space Shuttle.
Les is retired from the from the Air Force where he was an Air Force Space Operations Officer. He served in a variety of ballistic missile warning roles and performed launch controller duties at Cape Canaveral, Florida. Les developed the Air Force's first Spacelift course, where he instructed classes in orbital mechanics, launch vehicle design, and range and flight safety operations.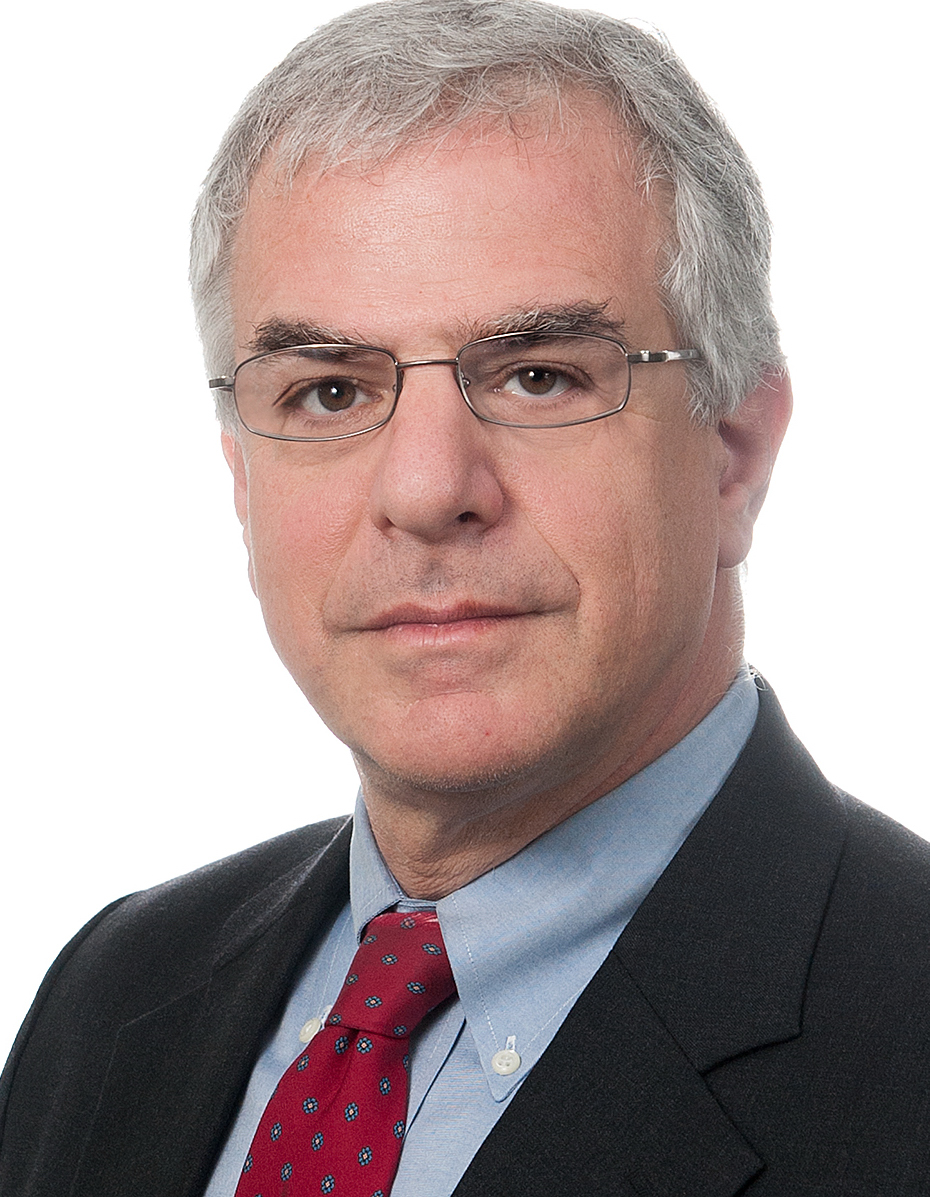 Chris Kunstadter, Global Head of Space, AXA XL
Session Five, Session Six
Chris Kunstadter is Global Head of Space at AXA XL, a leading provider of space insurance. He is actively involved in all aspects of AXA XL's space activity, including technical, financial, and actuarial analysis, policy construction, claims handling, industry outreach, and business development.
Chris is a recognized leader in global space risk management issues. For over three decades, he has worked closely with satellite operators and manufacturers, launch providers, government agencies, and industry groups to enhance understanding of space risk management and responsible space activity.
Chris serves on the Executive Committee of the International Union of Aerospace Insurers (IUAI), and is a Member of the Consortium for Execution of Rendezvous and Servicing (CONFERS) and Chair of CONFERS' Policy Working Group.
Chris joined XL in 2006, after 23 years at USAIG, where he was Executive Vice President in charge of the Aerospace and IT departments.
Chris received a BA degree in Literature and an MS degree in Engineering from the University of California. He holds a Commercial Pilot license with Instrument and Multi-Engine ratings, and is a Certified Flight Instructor. Chris is an avid musician, and serves on the boards of several music-oriented not-for-profit organizations.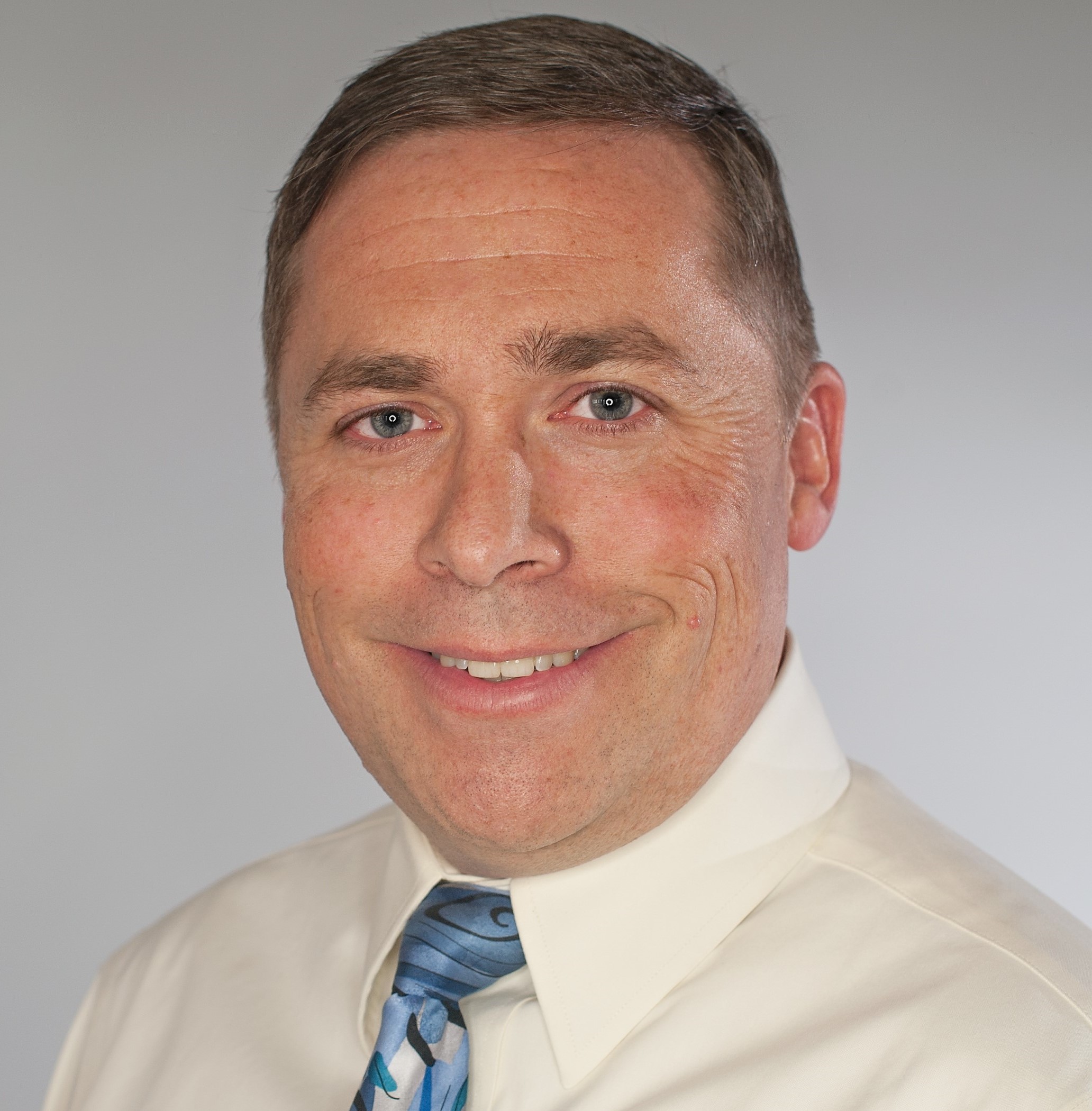 Mark Lester, President & CEO, Alaska Aerospace Corporation
Session Two
Mark Lester is the President & CEO of Alaska Aerospace Corporation which owns and operates the Pacific Spaceport Complex – Alaska (PSCA) on Kodiak Island. Since 1998, PSCA has launched orbital and suborbital missions for government and commercial customers and is one of the first commercial spaceports licensed by the FAA. PSCA is a multi-user spaceport leveraging airport operations know-how and has been financially sustainable with no government subsidies for operations and maintenance over the past 5-years. Mark is a career space professional with nearly 30-years' experience, including missile defense system testing, launch and early-orbit operations, and satellite operations.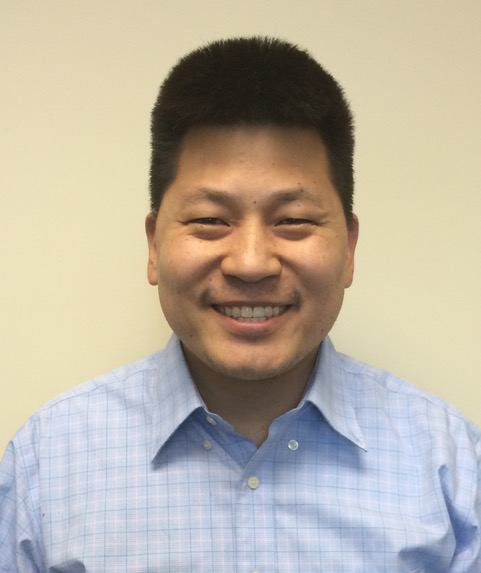 Dan Lim, President & CEO, Xtenti LLC
Session Three
Mr. Lim currently serves as the President and CEO of Xtenti, LLC, a new solutions provider that brings disruptive enablers for the space industry and creates tangible solution sets that intersect the space industry with other non-space industries. He has over seventeen years of experience in systems engineering and design on major Government and commercial programs, including mission integration for numerous Government space missions. Mr. Lim received a MS in Mechanical Engineering from Georgia Tech and a BS in Mechanical Engineering from the University of Illinois at Urbana/Champaign. He also has served on Active Duty service in the Air Force in flight test, launch vehicle systems, and mission integration, and continues to serve as a Reservist for the Air Force.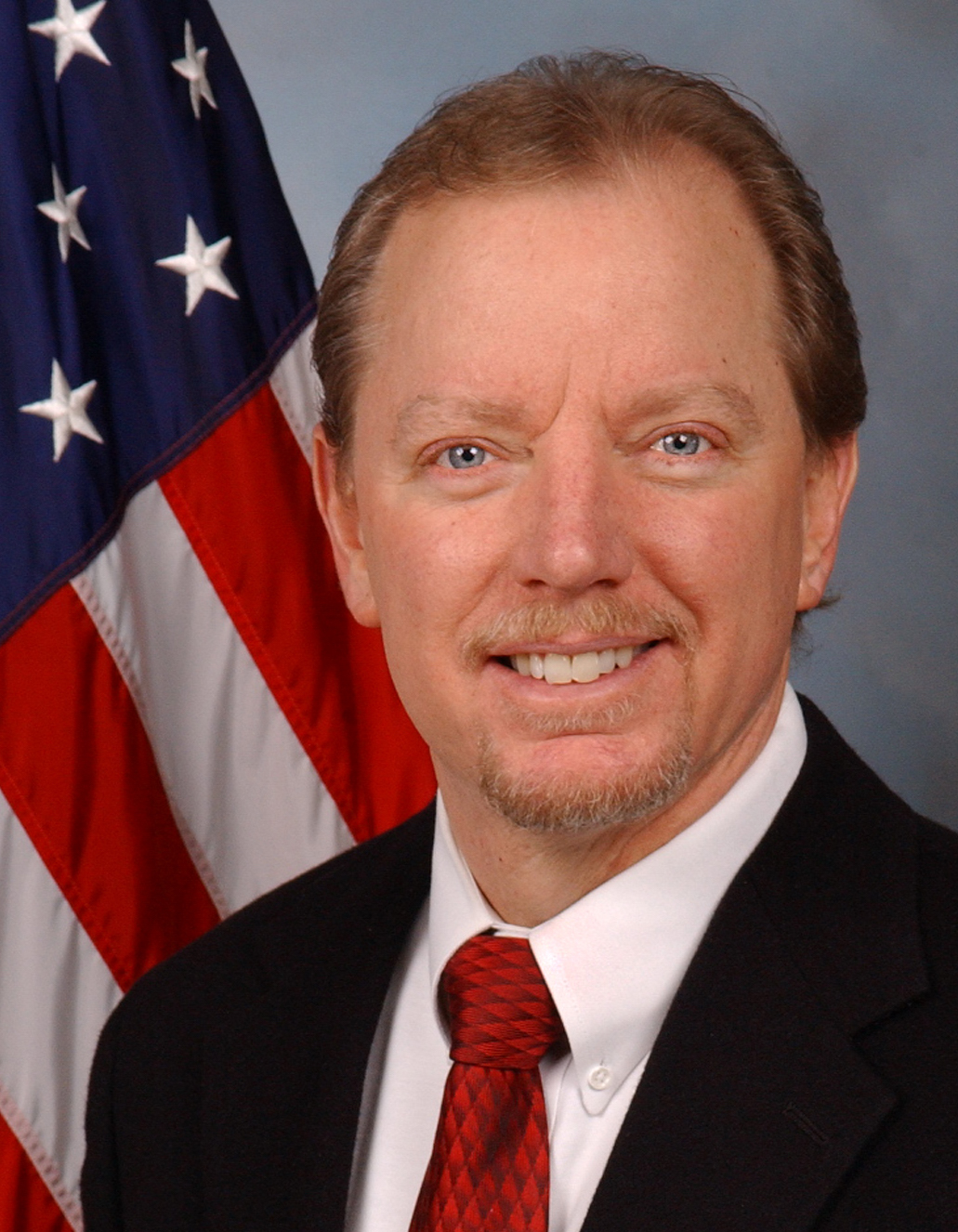 Mike Marlow, Technical Director, Space Test Program
Session Four
Mike Marlow is the Technical Director for the Department of Defense Space Test Program (STP). STP is the primary spaceflight provider for the entire DoD space science & technology community. Prior to his current position he was the government program manager for the STP-2 mission that launched in June of 2019. STP-2 successfully separated 24 spacecraft in three different orbits and demonstrated the DoD's first use of the Falcon Heavy launch vehicle. Mike has over 32 years of aerospace experience spanning careers in the Army as a helicopter pilot, at NASA working on the X-Ray Timing Explorer program, and the last twenty-two years with the Air Force working multiple R&D space missions.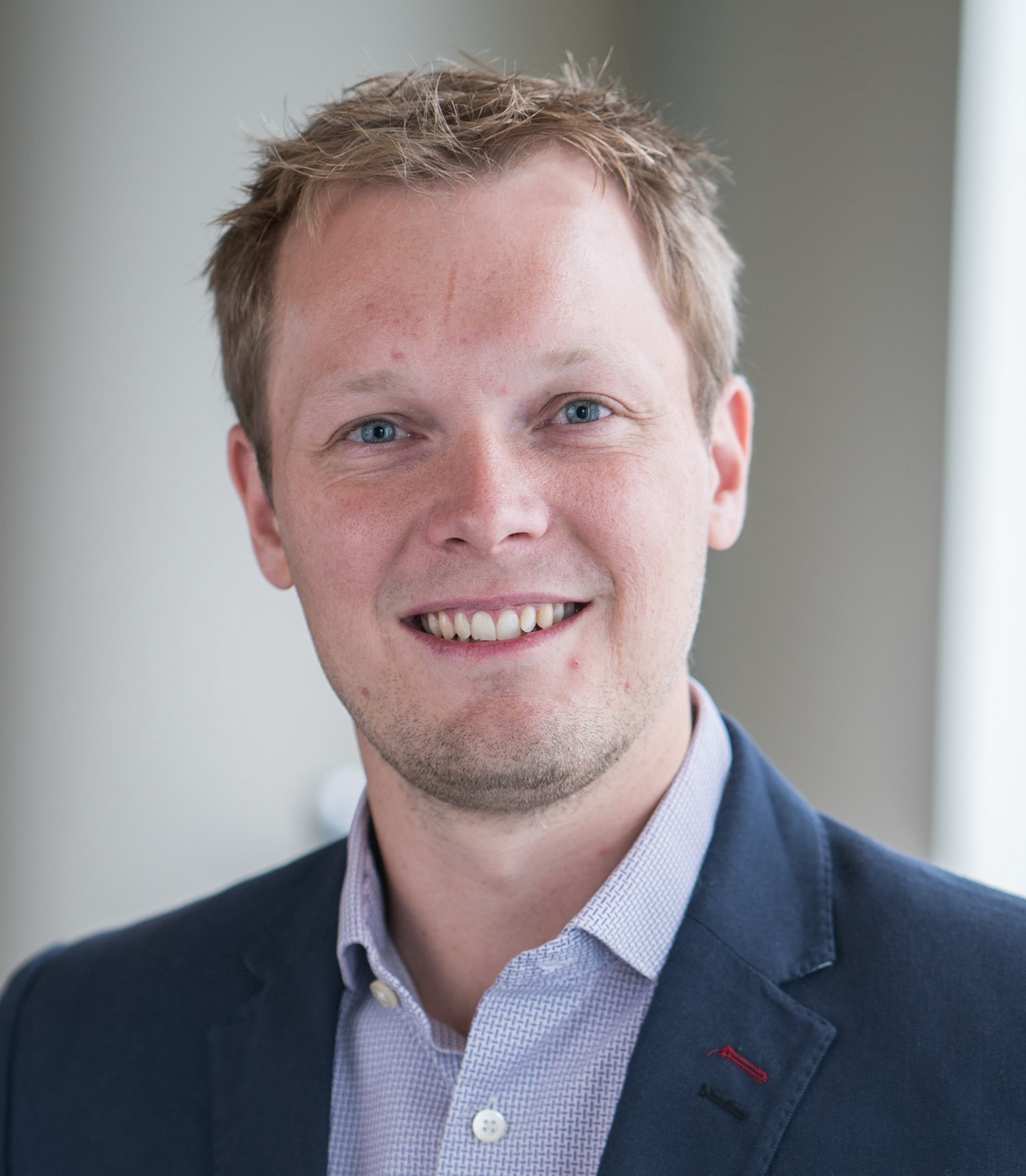 Wade McElroy, Business Development and Advanced Concepts, VOX Space
Session Two
Wade McElroy supports both the growth of the Business Development efforts and technical advancements to the LauncherOne platform at VOX Space.
Prior to joining VOX Space, Wade was one of original engineers working on the LauncherOne system. He contributed to the early Propulsion team and lead the Stage Systems team starting in 2012. While working on the LauncherOne program Wade also contributed to Virgin Orbit's sister company, Virgin Galactic, as a Lead Propulsion Systems engineer working the propulsion system that powered SpaceShipTwo. Before joining Virgin, Wade was a flight test engineer at Edwards Air Force Base working on the F-35 Joint Strike Fighter.
In addition to his MBA and SM in Mechanical Engineering from MIT, Wade is also a graduate of the University of Texas Austin where he earned a MS in Aerospace Engineering and the University of Nevada Las Vegas where he earned a BS in Mechanical Engineering.

Darren McKnight, Technical Director, Centauri
Session Five
Dr. Darren McKnight is currently Technical Director for Centauri based in Chantilly, Virginia. He leads teams to develop solutions across disparate domains: space systems, predictive awareness for infectious disease outbreaks, orbital debris, and workforce productivity.
As a member of the International Academy of Astronautics' Space Debris Committee,he has been active in position paper development, selection of symposia papers, and execution of the annual International Astronautical Congress.
He has coauthored five booksranging from space debris and spacecraft operations to soccer coaching and innovation. Darren has authored over 100 technical papers and presented them in 16 countries.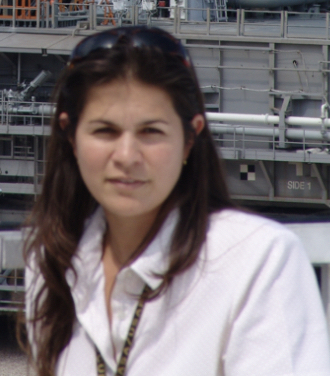 Aly Mendoza-Hill, NASA HQ, SMD Rideshare Lead
Session One, Session Three
Alicia Mendoza-Hill is a Program Executive within the Science Mission Directorate Heliophysics Division (SMD HPD). Aly is currently the SMD Rideshare Lead where she leads the coordination of rideshare mission opportunities across all of SMD. Prior to SMD, Aly was a Mission Manager (MM) in the Flight Projects Office of the Launch Services Program (LSP) at NASA's John F. Kennedy Space Center in Florida. As the MM, Aly was the primary spacecraft customer interface and was responsible for the management of the launch services, integration, and launch vehicle engineering aspects for the OCO-2, CYGNSS, InSight, DART, and GeoCarb missions.
Prior to transferring to LSP in 2011, Mendoza-Hill was the NASA vehicle manager for the external tank (ET) and solid rocket boosters (SRB) within the Operations Integration Branch of the Launch Vehicle Processing Directorate for the Space Shuttle Program. From 2003 to 2008, she served as a NASA vehicle processing engineer for the external tank and solid rocket boosters, as well as for the orbiters Discovery and Endeavour. Mendoza-Hill joined NASA in 2000 as an industrial engineer (IE) in Space Shuttle Processing.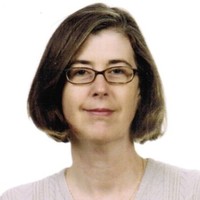 Carolyn Mercer, Director, Planetary Exploration Science Technology Office, NASA Glenn
Session Four
Dr. Carolyn Mercer is the founding director of the NASA's Planetary Exploration Science Technology Office (PESTO) and she runs the office for NASA's Planetary Science Division from the NASA Glenn Research Center. She is also the Program Executive for the Small Innovative Missions for Planetary Exploration (SIMPLEx) program, and led the Planetary Science Deep Space SmallSat Studies program.
Dr. Mercer served as the technology lead for the Solar System Small Bodies Assessment Group, and has managed the development of many space technologies, including high power solar arrays, regenerative fuel cells, advanced lithium ion batteries, and adaptive engine technologies. She holds patents in optical instrumentation systems, and has received numerous NASA awards, including the Exceptional Engineering Achievement Medal.
Dr. Mercer has a Bachelor's degree in Aerospace Engineering from the Ohio State University, a Master's degree in Physics from Cleveland State University, and a Doctoral degree in Optical Science from the University of Arizona.
Sean Mulligan, Director, Mid Atlantic Regional Spaceport (MARS), Virginia Space
Session One
Sean Mulligan is the Chief Operating Officer of the Virginia Commercial Space Flight Authority (Virginia Space) and the Director for the Mid-Atlantic Regional Spaceport (MARS), located at the NASA Wallops Flight Facility. Virginia Space is a political subdivision of Virginia, with the mission to promote industrial and economic development and scientific and technological R&D through the expansion and promotion of the commercial and government aerospace industry in the Commonwealth. Virginia Space achieves that mission through building, owning and operating launch, payload processing and unmanned systems facilities at the MARS Spaceport as well as administering a picosatellite program. Sean started his career at MARS as one of the original engineers to design, build and test the MARS Pad-0A launch facility, homeport of Northrop Grumman's Antares rocket. Sean has a bachelor's degree in chemical engineering from the University of Delaware and an MBA from the University of Virginia's Darden School of Business.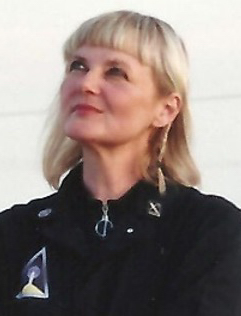 Randa Milliron, CEO & Director of Marketing, Interorbital Systems
Session Two
Since 1995, Randa Relich Milliron--Interorbital Systems' CoFounder--has served as the company's CEO and Director of Marketing. Her professional experience spans aerospace, media, the arts, music, and academia. She holds a BA in Psychology and an MA in African Languages from Duquesne University with additional studies in Chemistry at Cal Poly Pomona. On the engineering side, her specialization is the development and use of high-temperature composite materials.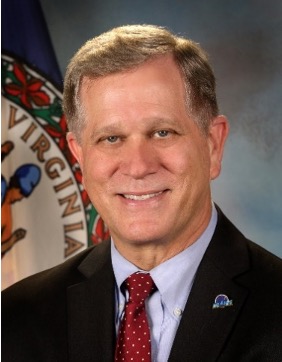 Dale Nash, CEO & Executive Director, Virginia Commercial Space Flight Authority, Mid-Atlantic Regional Spaceport
Session Two, Session Six
Dale Nash is the CEO and Executive Director of Virginia Space, owner and operator of the Mid-Atlantic Regional Spaceport, collocated at the NASA Wallops Flight Facility. Virginia Space is a political subdivision of Virginia, chartered with the mission to promote industrial and economic development, as well as, scientific and technological R&D through the expansion and promotion of the commercial and government aerospace industry in the Commonwealth.
Dale has overseen the successful completion and rebuild of Pad-0A (Northrop Grumman Antares rocket); significant upgrades to Pad-0B (Northrop Grumman Minotaur rockets); completion of a purpose built 3,000 foot long Unmanned Aircraft Systems airfield; construction and activation of the new MARS Payload Processing Facility (for classified and scientific missions); and completion and activation of Launch Complex 2 (Rocket Lab Electron rocket).
Dale has 38 years of experience in the aerospace industry. He was CEO of Alaska Aerospace, owner and operator of the Kodiak Launch Complex, for 6 years before joining Virginia Space. Prior to that, Dale spent 14 years in Florida in senior management positions working Space Shuttle launch operations and program development on the Orion program with United Space Alliance, Lockheed and Thiokol Corp. He began his career in Utah working 11 years on DoD ballistic missile systems and solid rocket motors.
Dale has a bachelor's degree in Engineering from the University of Utah, and a Master of Business Administration from the University of Florida.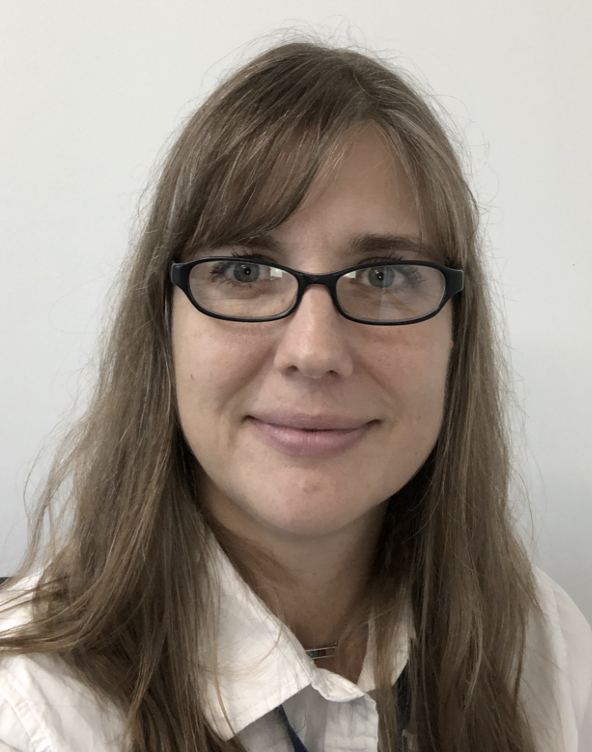 Katy Nieves, Minotaur Program Manager, Northrop Grumman Space Systems
Session Two
As the Minotaur Program Manager, Katy is responsible for continuing the product line's flawless tradition of success in mission execution, but also expanding the small launch program base. Prior to taking over as PM last year, she was the project engineering manager on NROL-111 and NROL-174 missions. Starting her career at Orbital Sciences, Katy worked as an electrical engineer to design, integrate, test and launch more than a dozen orbital and suborbital vehicles. She was the lead electrical engineer on NROL-66 and LADEE/Stage 5 missions. She has also spent two years in guidance, navigation and controls (GN&C) engineering on a suborbital program working on trajectory and mission design.
Katy has Bachelor's and Master's Degrees in Electrical Engineering, from Arizona State University and 18 years of launch vehicle experience in both space launch and target applications.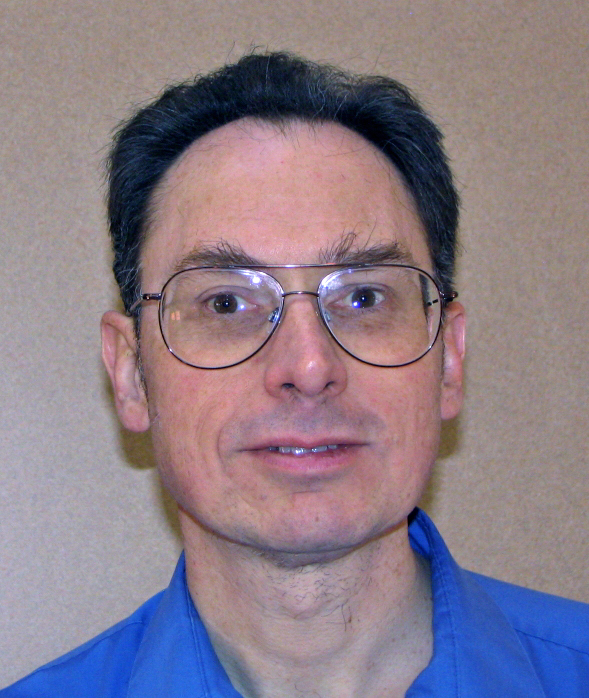 Dave Palmer, Los Alamos National Laboratory
Session Five
David Palmer earned his PhD at Caltech flying a balloon-borne gamma-ray telescope from Australia to study Supernova 1987A. At Goddard Space Flight Center/NASA and later at Los Alamos National Laboratory he worked with data from and developed new astronomical satellites including the Neil Gehrels Swift Observatory. He has worked on a number of projects of scientific, national, and international importance, most centered on the themes of space and the extraction of knowledge from small numbers of photons.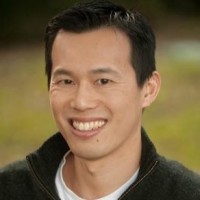 Samson Phan, Senior Research Engineer, SRI International
Session Five
Samson Phan graduated from Stanford University with a PhD in Mechanical Engineering in 2013 and has worked at SRI International since 2015 on numerous space related projects, including developing low cost "license plates" for space traffic management through the CubeSat Identification Tag (aka CUBIT) project. He led CUBIT's on-orbit demonstration in 2018 and 2019 and is currently working to extend CUBIT's capabilities and to commercialize the technology for widespread use in the smallsat community. Other projects at SRI that he works on include developing dexterous manipulators for space applications and applying machine learning techniques on resource constrained systems.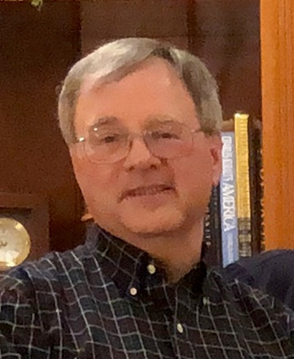 Dave Persons, Structural Analysis & Test Section Supervisor, John Hopkins University, Applied Physics Laboratory
Section Three
Mr. Persons is the Structural Analysis and Test Section supervisor in the SEM group of the JHU/APL Space Exploration Sector. He also serves as a principal structural analyst for numerous Space Department instrument and spacecraft programs. For a typical project, he is responsible for mechanical loads definition, classical and finite element stress and dynamic analyses, kinematic mechanism analysis, vibration, kinematic and mass properties testing. Mr. Persons has served as lead structural engineer on the Solar Probe, RBSP, MESSENGER and NEAR spacecraft. He also has participated in the following projects:APL programs: Spacecraft: CORD, MBD, New Horizons, TIMED, MSX, Polar Bear, Nova II and Nova III, SOOS; Instruments: HUT, Star Tracker, SALT, MSX UVISI and Beacon Receiver, SSUSI, Cassini/MIMI, GUVI, DPCS, JUNO/ JEDI. He most recently was assigned to the Dragonfly program as Titan Lander lead structural engineer. Mr. Persons was appointed to the APL Principal Professional Staff in 2004.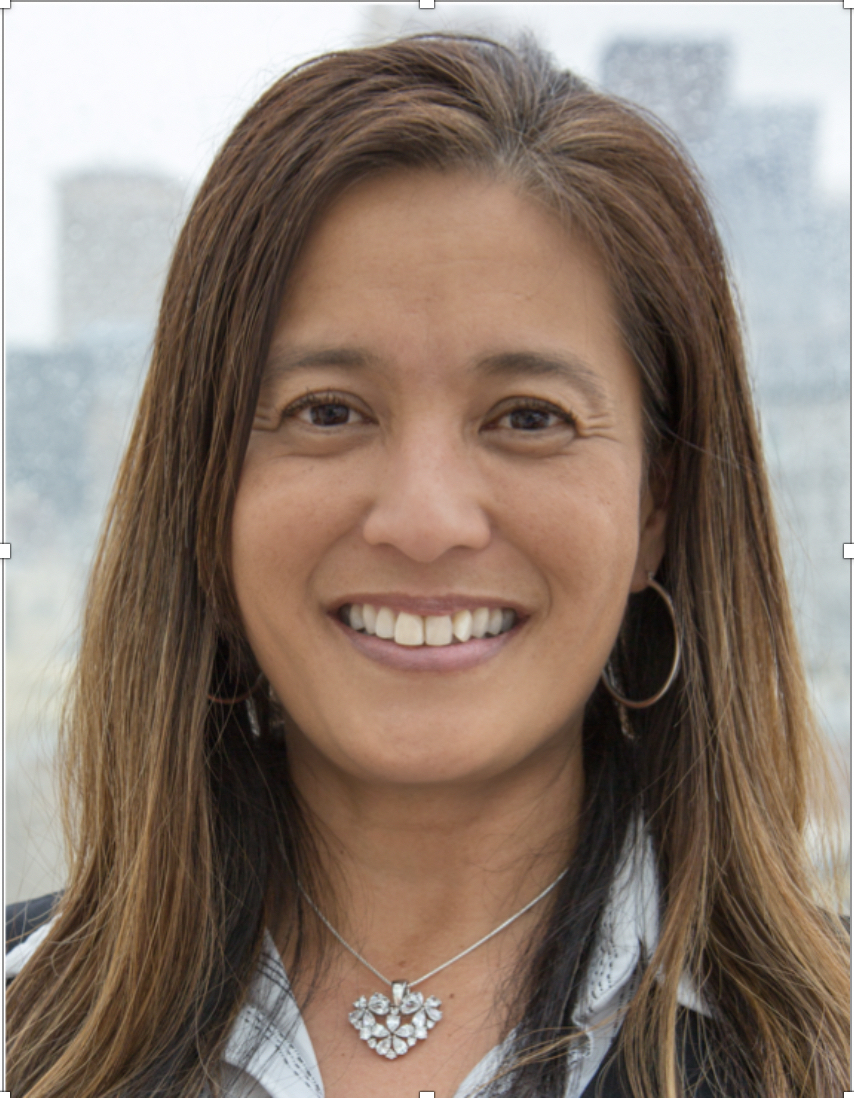 Melanie Preisser, Vice President of National Systems, York Space Systems
Session Three, Session Four
Melanie Preisser is Vice President of National Systems for York Space Systems in Washington, D.C. Her responsibilities focus on building relationships and positive interactions with agencies and key officials in the US Government and among industry partners.
Melanie brings over 25 years of diverse corporate and government experience in strategy and business development, acquisitions, systems engineering, satellite operations, and test and evaluation of space-based and airborne systems. Melanie began her career as an acquisitions officer and project engineer for the U.S. Air Force and retired from the Air Force in 2014.
Prior to joining York, Melanie was Vice President of Government Relations for Stratolaunch Systems Corporation. She previously served with the Office of the Under Secretary of Defense for Acquisition, Technology and Logistics. She was responsible for acquisition oversight and coordination of strategic, space and intelligence programs.
Melanie holds a bachelor's degree in Electrical Engineering and master's degrees in Systems Engineering and Business Administration.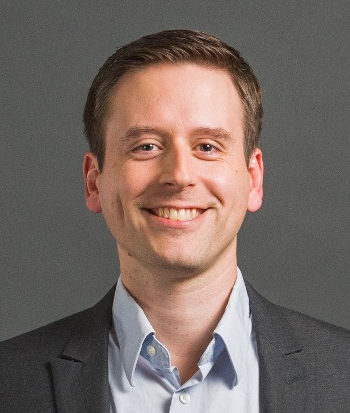 Aaron Prescott, Senior Sales Engineer - Strategy, Marketing & Sales, Blue Origin
Session Three
Aaron manages sales engineering for Blue Origin, where he leads technical interface with spacecraft operators and manufacturers for the New Glenn program, maintains the New Glenn Payload User's Guide, and is responsible for external launch vehicle technical compatibility. Prior to Blue, Aaron managed business development and launch operations for Spaceport America, the operational headquarters of Virgin Galactic. Aaron holds a B.S.E. in Aerospace Engineering from Princeton University and an M.B.A. from New Mexico State University.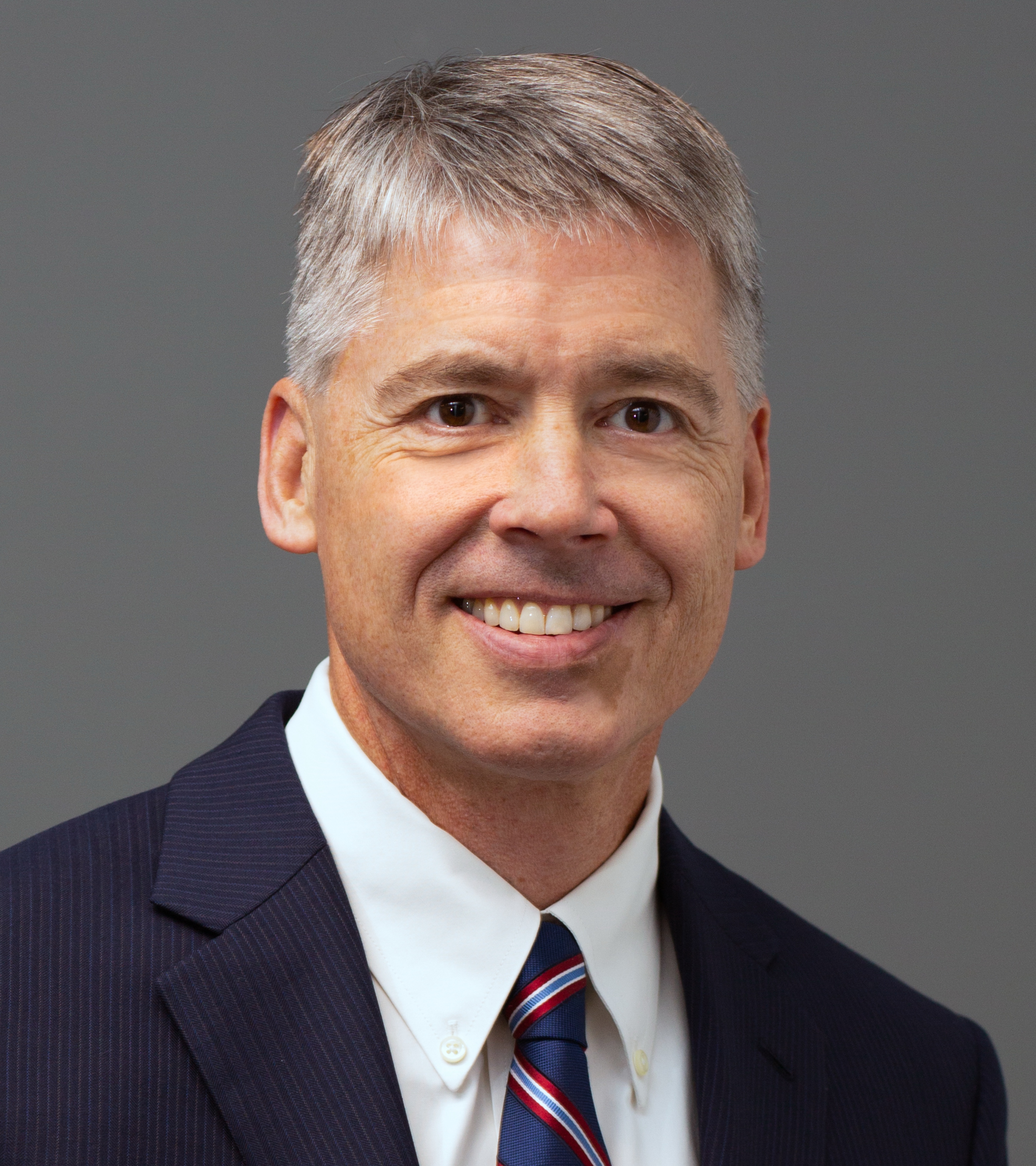 Chris Quilty, Partner, Quilty Analytics
Session One
Chris is founder and partner at Quilty Analytics, a boutique dedicated to research, strategy, and investment banking for the Satellite & Space ecosystem. The Quilty Analytics team has decades of research, M&A, and financing transaction experience in the industry.

Prior to establishing Quilty Analytics in 2016, Chris served as a sell side research analyst with Raymond James for 20 years, publishing hundreds of company-specific, macro, sector, and thematic research reports on the industrial, defense, space, wireless, and communications industries. Chris is widely-acknowledged as the leading Wall Street analyst on the Satellite & Space sector.

Chris received a BS degree in Systems Engineering from the United States Naval Academy in 1989 and an MBA from the University of Chicago in 1994.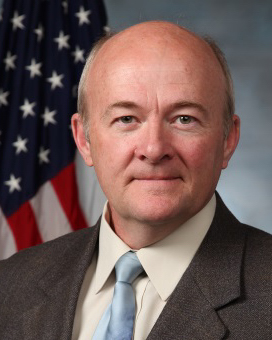 Randy Riddle, Chief Engineer, USSF/SMC/Rocket Systems Launch Program
Session Two - Session Chair
Mr. Randall L. Riddle is the Chief Engineer for the Small Launch and Targets Division, Launch Enterprise, Space and Missile Systems Center where he leads a team of 75 government and contractor personnel in the management of over $3 billion dollars of deactivated Peacekeeper and Minuteman ICBM missile assets and provides small and medium space launch capability for Air Force and other government agency missions.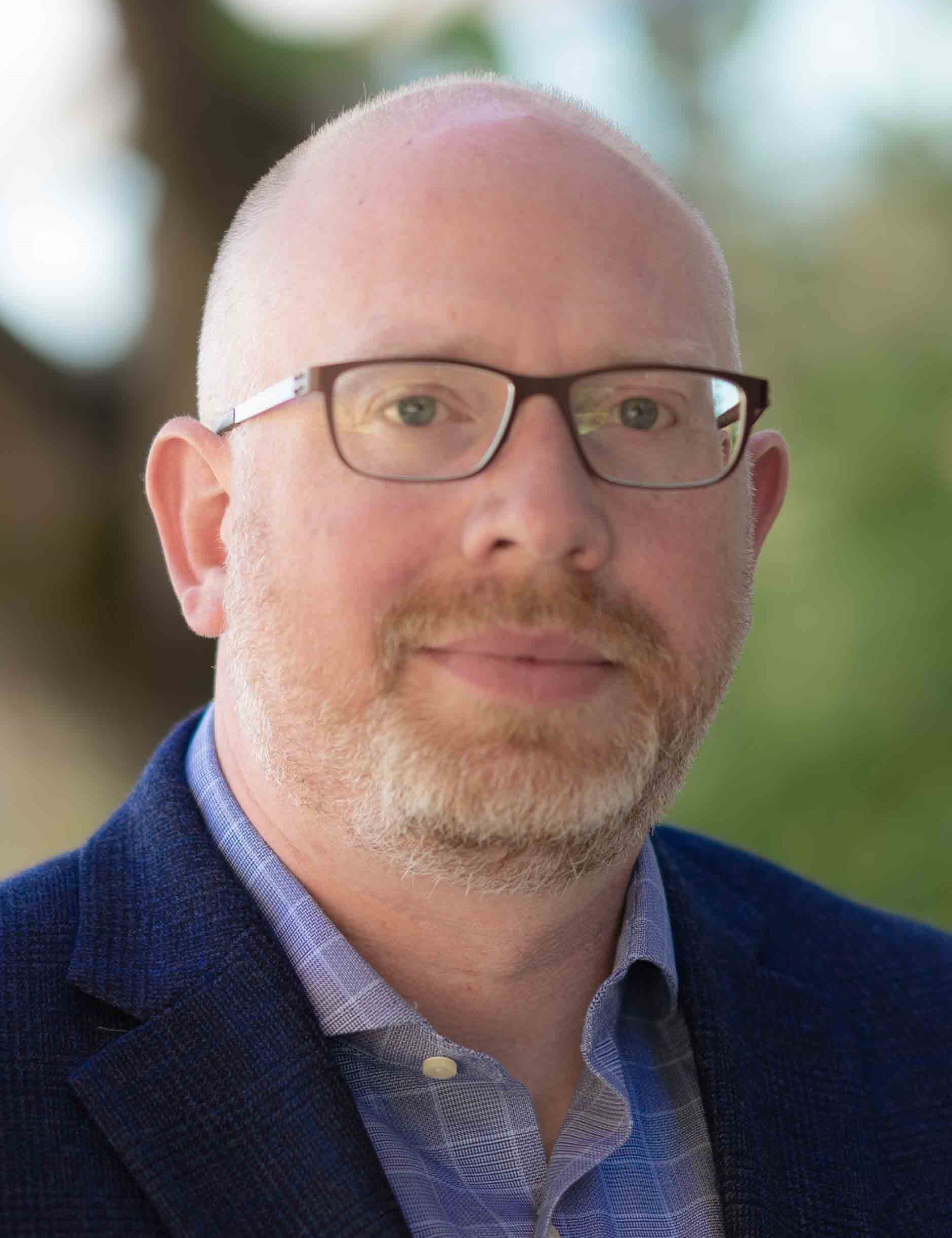 Brian Rider, Chief Technology Officer, LeoStella
Session Four, Session Six
Brian Rider, CTO of LeoStella, has more than 20 years of experience developing high-quality space systems for a variety of commercial and government missions.

His technical background includes mission solutions and architecture, satellite systems, and payloads. Throughout his career Brian has been a key contributor on several well-known programs in the areas of commercial Earth observation, hyperspectral imaging, missile warning, space situational awareness, optical communications, weather monitoring, interplanetary exploration, and science and astronomy missions.

Brian helped create LeoStella from the ground up and works closely with the team to create disruptive capabilities across a wide range of customer applications. Prior to joining LeoStella, Brian served as Director of Imaging Systems at BlackSky where he was responsible for developing the imaging payload technologies and capability roadmap.

Brian spent 16 years at L3/Harris developing advanced electro-optical payloads. Brian received his Bachelor of Science in mechanical engineering from University of Colorado at Boulder.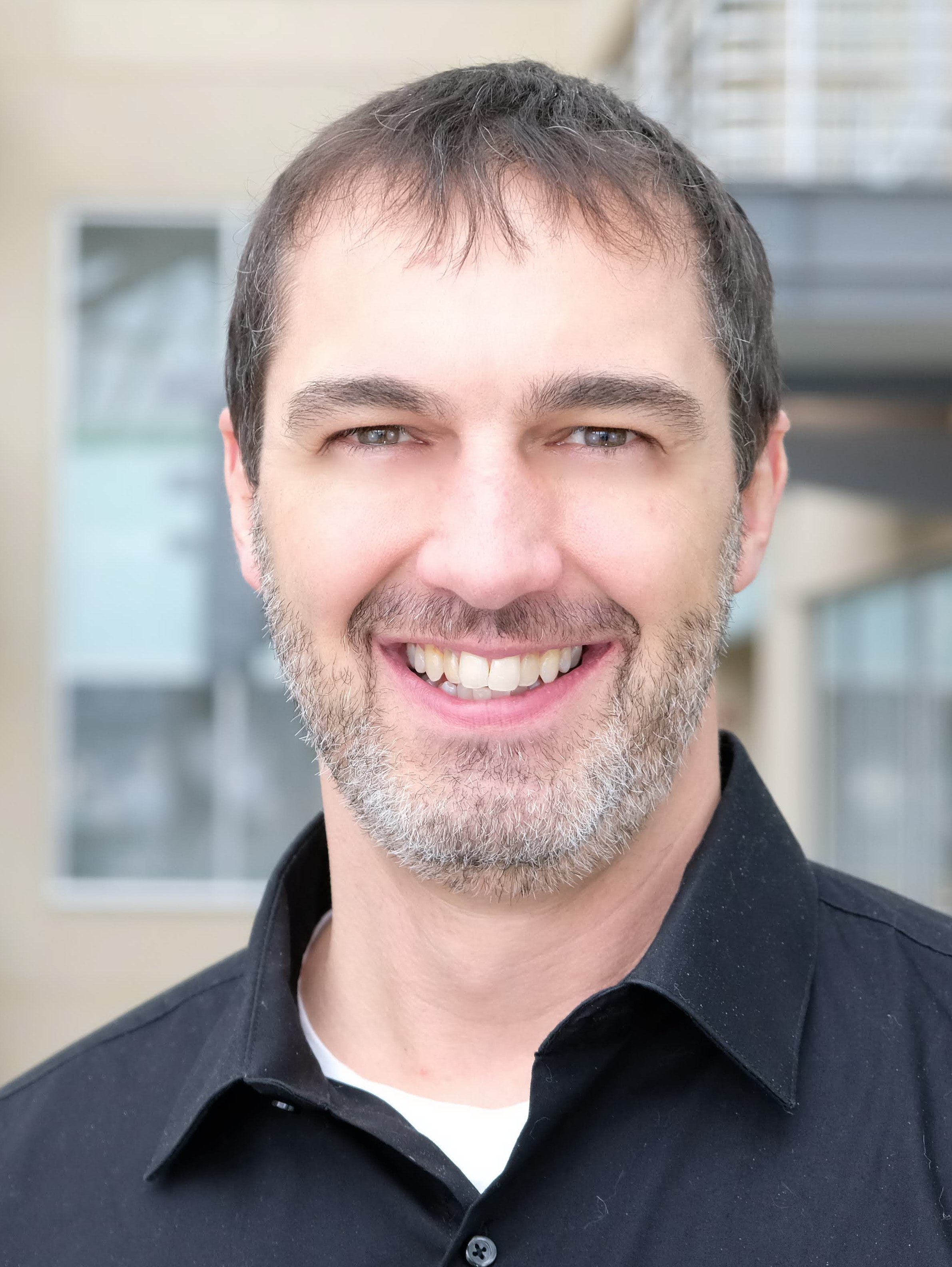 Jeff Roberts, Mission Director, Spaceflight
Session Four
Jeffrey Roberts is an Army veteran and a commercial space professional who leads all of Spaceflight's mission management. He was the Mission Director for Spaceflight's historic SSO-A launch, coordinating teams of engineers throughout the planning, design, integration, and launch of the most complex missions in Spaceflight's history. At Spaceflight, he leads a team of experienced mission managers to execute launch campaigns globally on behalf of Spaceflight customers.

A graduate of the United States Military Academy at West Point, he has served in combat theaters overseas, commanded an Infantry Battalion in the National Guard, and now works as a Space Operations Officer in the Army Reserves. Jeff is passionate about keeping the citizens of the United States and its allies safe, and the advancement of mankind into the frontiers of our solar system.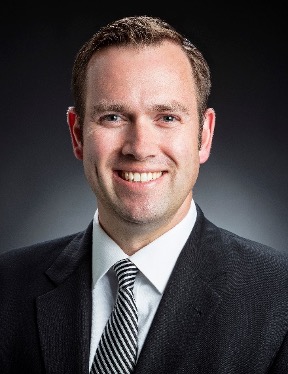 Aaron Rogers, Director of Advanced Programs, Maxar National Security Space
Session Four
Mr. Rogers is Director of Advanced Programs for Maxar, where he is responsible for portfolio leadership of space mission concept initiatives, technology demonstrations, and flight programs for the US Government. Prior to joining Maxar, he was the Principal Program Manager for Disruptive Space Missions and a former Mission Systems Engineer, at The Johns Hopkins University Applied Physics Laboratory. He has academic appointments with The Johns Hopkins University Whiting School Space Systems Engineering program, serves as the Technical Chair of the AIAA/USU Conference on Small Satellites, and is a well-published contributor on several technical committees. Mr. Rogers holds a B.S. in Aeronautics & Astronautics from MIT and an M.S. in Applied Physics from The Johns Hopkins University.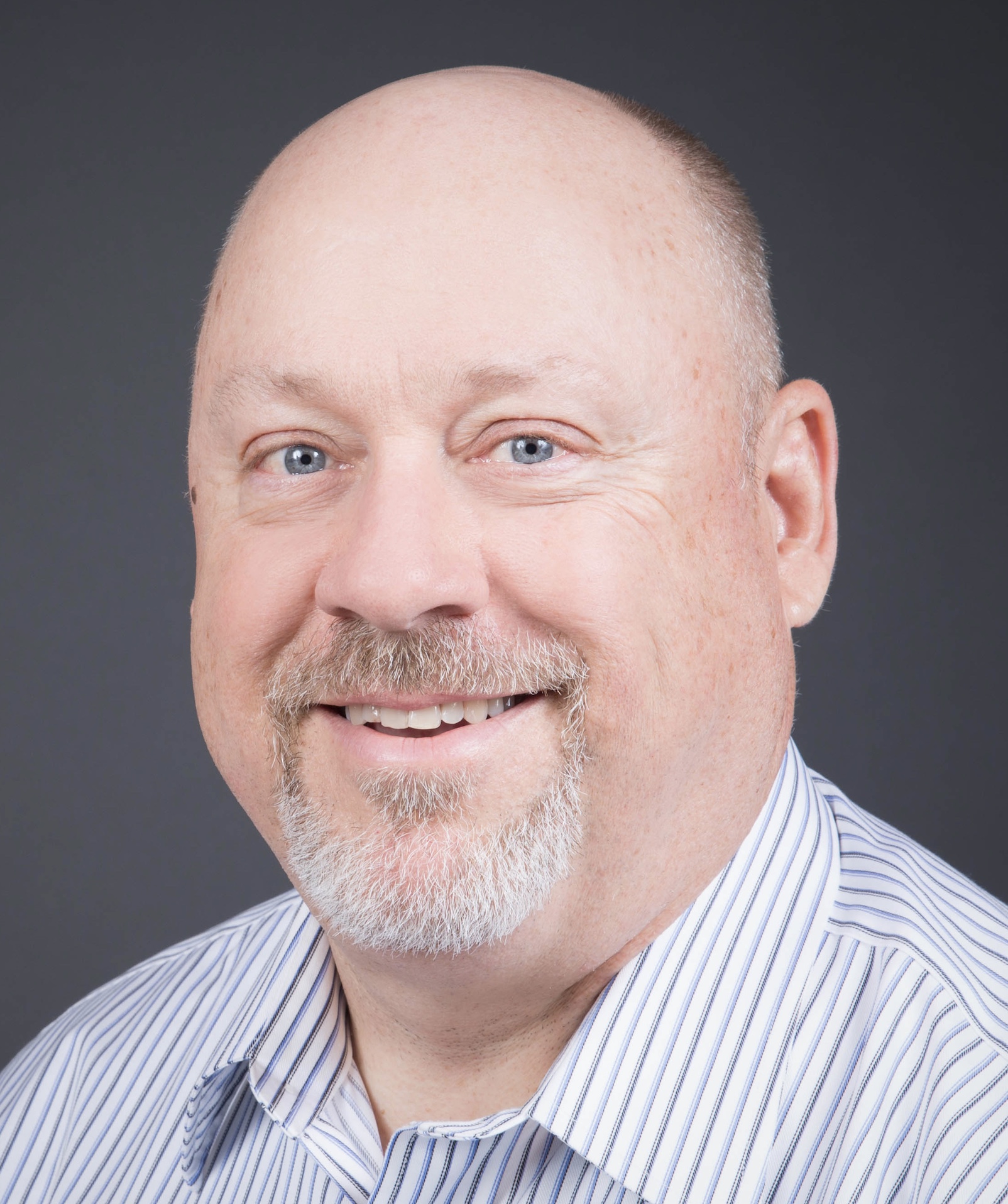 Scott Schoneman, Consulting Engineer, Schonodyne LLC
Session One - Session Chair, Session Three, Session Four, Session Six
Scott Schoneman is the semi-retired owner and Chief Engineer of his one-person consulting business, Schonodyne LLC. He previously was Senior Mission Advisor in the Spaceflight, Inc, having primary responsibility for the development and mission management of US Government spacecraft. At Spaceflight he managed missions and was involved in the launch of multiple launch vehicles, including SpaceX Falcon 9, Rocket Lab's Electron, and Northrop Grumman's Cygnus/Antares & Minotaur IV.
Previously, he was Director of the Systems Engineering Department at Orbital Sciences Launch Systems Group (now Northrop Grumman), overseeing the systems engineering efforts on all of Orbital's launch vehicles. During his many years at Orbital, he was also Manager of Mission Development for Minotaur launch vehicles, initiating multiple spacecraft launch missions from conception through early mission execution. He has deep roots in small space launch Rideshare, going back over 20 years to the initial Minotaur I launch, for which he was Lead Systems Engineer and Mission Manager. That mission was a multi-manifest mission launching a record – at that time – 11 spacecraft. In addition, he has been actively involved in a variety of sub orbital targets and technology demonstration missions and has worked with multiple launch ranges, including Vandenberg, Wallops, White Sands, and Alaska Aerospace.
Scott has a BS in Aerospace Engineering from California State Polytechnic University Pomona and an MBA in Technology from Arizona State University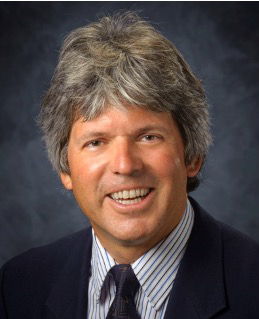 Mark Skinner, Senior Project Leader for Space Traffic Management, The Aerospace Corporation
Session Five - Session Chair, Session Six
Dr. Mark Skinner is internationally recognized as a researcher in space object characterization and commercial space situational awareness. He is currently leading The Aerospace Corporation's effort to support the transition of space traffic management (STM) from the Defense realm to the Civil. For almost two decades he supported research efforts at the AMOS facility on Maui, Hawaii, and now supports STM in Washington, DC.
For eight years, he supported the US delegation to the UN COPUOS Working Group on the Long Term Sustainable use of outer space in the development of guidelines and best practices, as an expert on space debris and SSA.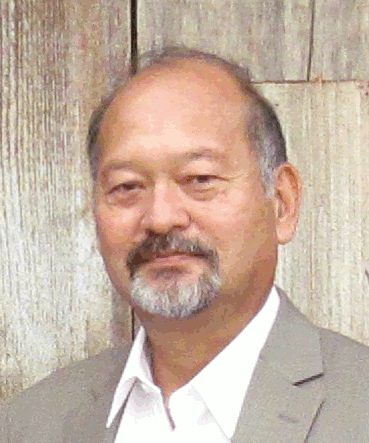 Phil Smith, CEO, Adaptive Launch Solutions
Session Three
Phil Smith is CEO of Adaptive Launch Solutions a San Diego based company providing technical and management solutions to small satellites seeking access to space. ALS is currently supporting the LMSI contract integrating small satellites onto NSSL missions. He is an advocate for Science, Technology, Engineering and Mathematics (STEAM) education having served on the Board of the Space Grant Education and Enterprise Institute, Science and Technology Teacher Resource Center, Pioneer Space Center, the San Diego AIAA Council and as a member of the San Diego Regional Robotics Competition Committee. He has an BS and MS degree in engineering from the University of California at Berkeley and is an Associate Fellow of the American Institute.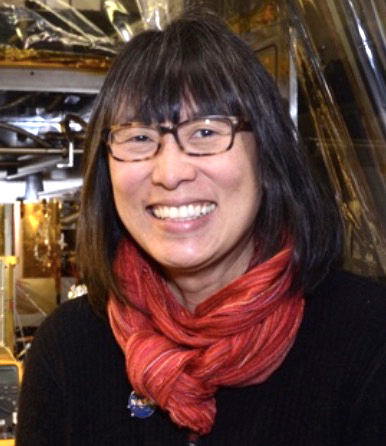 Florence Tan, NASA HQ, Chair, Small Spacecraft Coordination Group (SSCG)
Session One
Florence Tan is the Chair of the Small Spacecraft Coordination Group (SSCG) at NASA Headquarters. She is also the Deputy Chief Technologist (DCT) for NASA's Science Mission Directorate (SMD). In her role as SSCG Chair, she leads the SSCG to coordinate and develop NASA's strategy and vision for small spacecraft in science, exploration missions, and technology activities and provide advice to the Associate Administrators of the Space Technology Mission Directorate (STMD), Human Exploration and Operations Mission Directorate (HEOMD) and SMD. As the DCT for SMD, she supports the SMD Chief Technologist to survey and assess technology needs for NASA's science. Previously, Florence worked at NASA Goddard Space Flight Center (GSFC) for 32 years. She has been the lead electrical engineer, cognizant designer, integration and test engineer, manager, and operator for multiple NASA spaceflight projects including seven mass spectrometers launched to Mars, Saturn, Titan, and the Moon. Florence has received numerous awards including the NASA Medal for Exceptional Achievement, the Robert H. Goddard Exceptional Achievement for Outreach, Goddard Division Excellence Award, multiple NASA Group Achievement Awards including the NASA Silver Achievement Medal, Goddard Special Act Awards and Goddard Peer Awards. Florence has made it a personal goal to promote science, technology, engineering and mathematics education, and she actively engages in outreach activities with students and the public to promote NASA science and technology advancements multiple times per year in the last 15 years. Florence holds a B.S. degree in Electrical Engineering from University of Maryland, and an M.S. in Electrical Engineering and MBA in E-Commerce from Johns Hopkins University.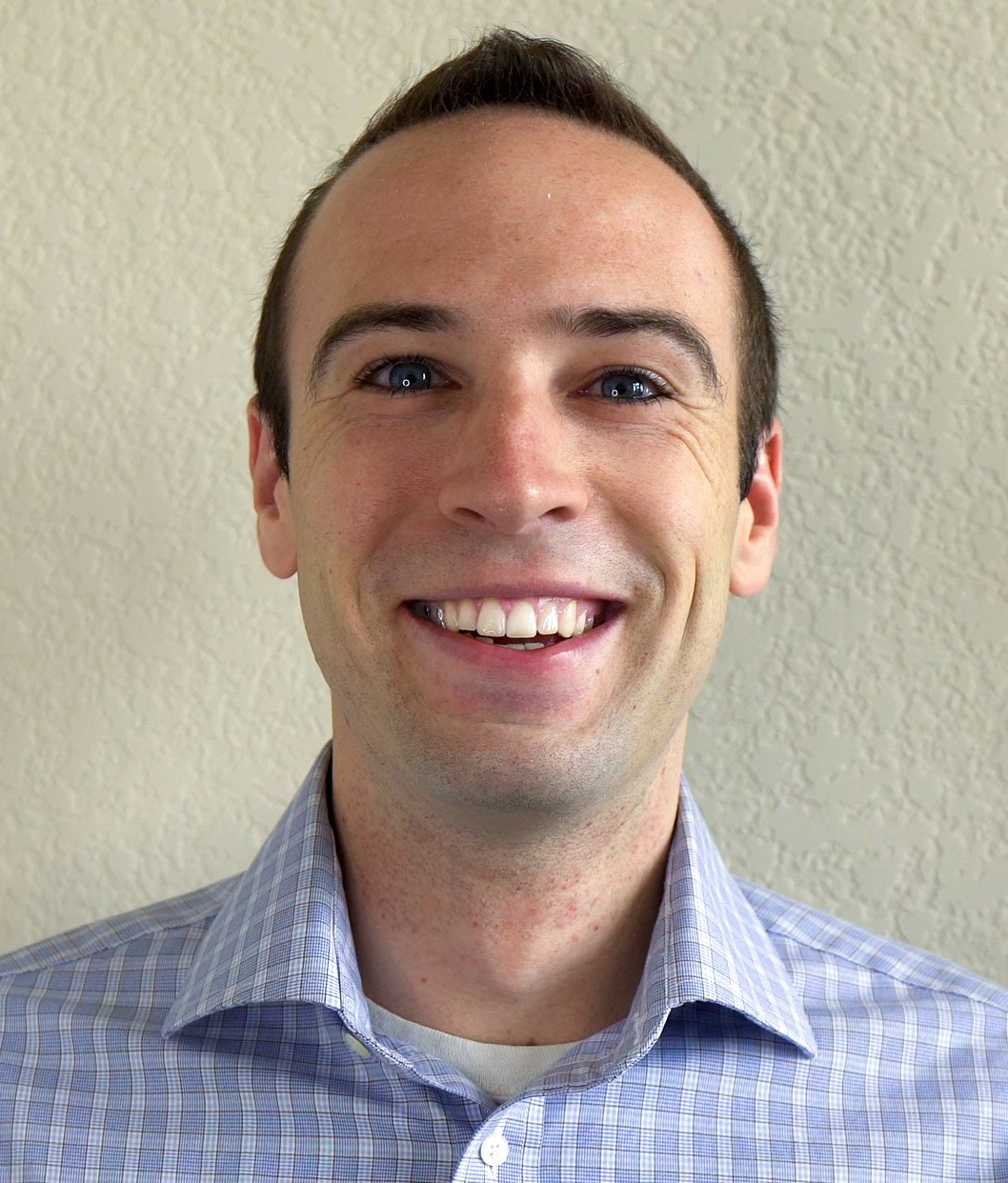 Zack Tripp, Systems Engineer, Blue Canyon Technologies
Session Three
Zack Tripp is a systems engineer with Blue Canyon Technologies (BCT) in Lafayette, Colorado. Zack joined BCT in 2020 and supports multiple CubeSat and SmallSat programs as both a spacecraft systems engineer and launch integrator. Prior to his current role, he has served as a Launch Service Integration (LSI) engineer at Ball Aerospace, and a Mission Integration Systems Engineer (MISE) at United Launch Alliance.
In these positions, Zack led the spacecraft to launch vehicle integration efforts on missions ranging from CubeSats to EELV class payloads, working with commercial, NASA, government, and Air Force customers. Zack graduated from Worcester Polytechnic Institute (WPI) with a B.S. in Aerospace Engineering.
Richard Waterman, Vice President, Space Systems Integration, Parsons Corporation
Session Three
Rich Waterman leads space system integration programs for Parsons including the $100M Launch Manifest Systems Integrator (LMSI) program, managing a team of employees and subcontractors to deliver small satellite mission manifest systems integration supporting the U.S. Space Force. Rich has supported national security, civil, and commercial space efforts for over 30 years including strategy and execution of sale, integration, and launch of commercial and government payloads on American and Russian space launch systems working for companies including SAIC, International Launch Services, Lockheed Martin, General Dynamics and venture capital funded organizations. Rich holds a Master and Bachelor of Science in Aerospace Engineering, from the University of Michigan.
NO PICTURE AVAILABLE
Captain Julius Williams, Chief, Mission Manifest Office, Mission Integration Division, Launch Enterprise Corps, Space and Missile Center
Session Three
Capt Julius Williams is the Chief of the Mission Manifest Office in the Mission Integration Division, for the Enterprise Launch Corps, Space and Missile Systems Center. He is a member of the USAF and has nine years of Program Management and Space experience.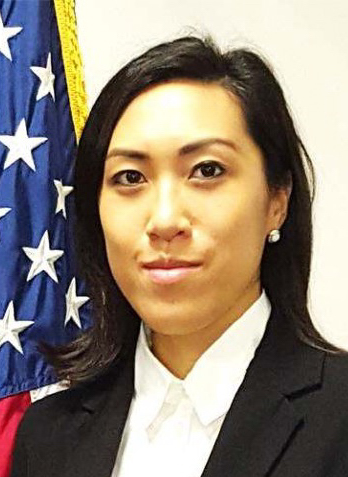 Emily Yee, Aerospace Corporation, Mission Manifest Office, SMC/ECL
Session Three
Ms. Emily Yee is The Aerospace Corporation Mission Manifest Office (MMO) Chief for the Launch Enterprise, Space and Missile Systems Center (SMC/ECL). She has thirteen years of Project Management and Systems Engineering experience in launch and multi-manifesting at both SMC and in Industry.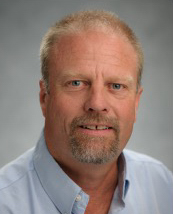 Bruce Yost, Director, Small Spacecraft Systems Virtual Institute, NASA Ames Research Center
All Sessions
Bruce Yost is currently the director of NASA's Small Spacecraft Systems Virtual Institute (S3VI), which is jointly funded by the Space Technology Mission Directorate (STMD) and Science Mission Directorate.
Prior to this position, Bruce was the program manager for the Small Spacecraft Technology program within STMD. He began his aerospace career working on the space shuttle at NASA's Kennedy Space Center, and also worked at NASA Headquarters prior to moving to NASA's Ames Research Center. Bruce has worked on a number of space shuttle, International Space Station, and more recently, small satellite missions and programs for over 30 years.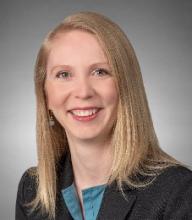 Jessica Young, Strategy and Business Development, Lockheed Martin, Military Space
Session Four
JB Young does Strategy and Business Development for the Space Protection Programs mission area for Lockheed Martin, Military Space. She started with Lockheed Martin in 2011 in as a Mechanical Engineer working on SmallSats immediately after graduating from the University of Colorado with a B.S. in Aerospace Engineering. She has been involved in Small Satellites for the past 13 years, starting with some of the first generation of CubeSats at the University of Colorado, Hermes and ALL-STAR.
At Lockheed Martin, JB has been a Principal Investigator for CubeSat IRADs, managed a Commercial Synthetic Aperture Radar Program, designed mechanisms for ESPA class SmallSats, worked as a Systems Engineer for several other small spacecraft, and is now a capture manager for Space Security opportunities. Outside of work, JB was the co-chairman for the USGIF's Small Satellite Working Group for over 3 years which helped shape the governments interest in Small Satellites. She is now an active member of the AIAA SmallSat Technical Committee.