Session One Speakers
Arranged Alphabetically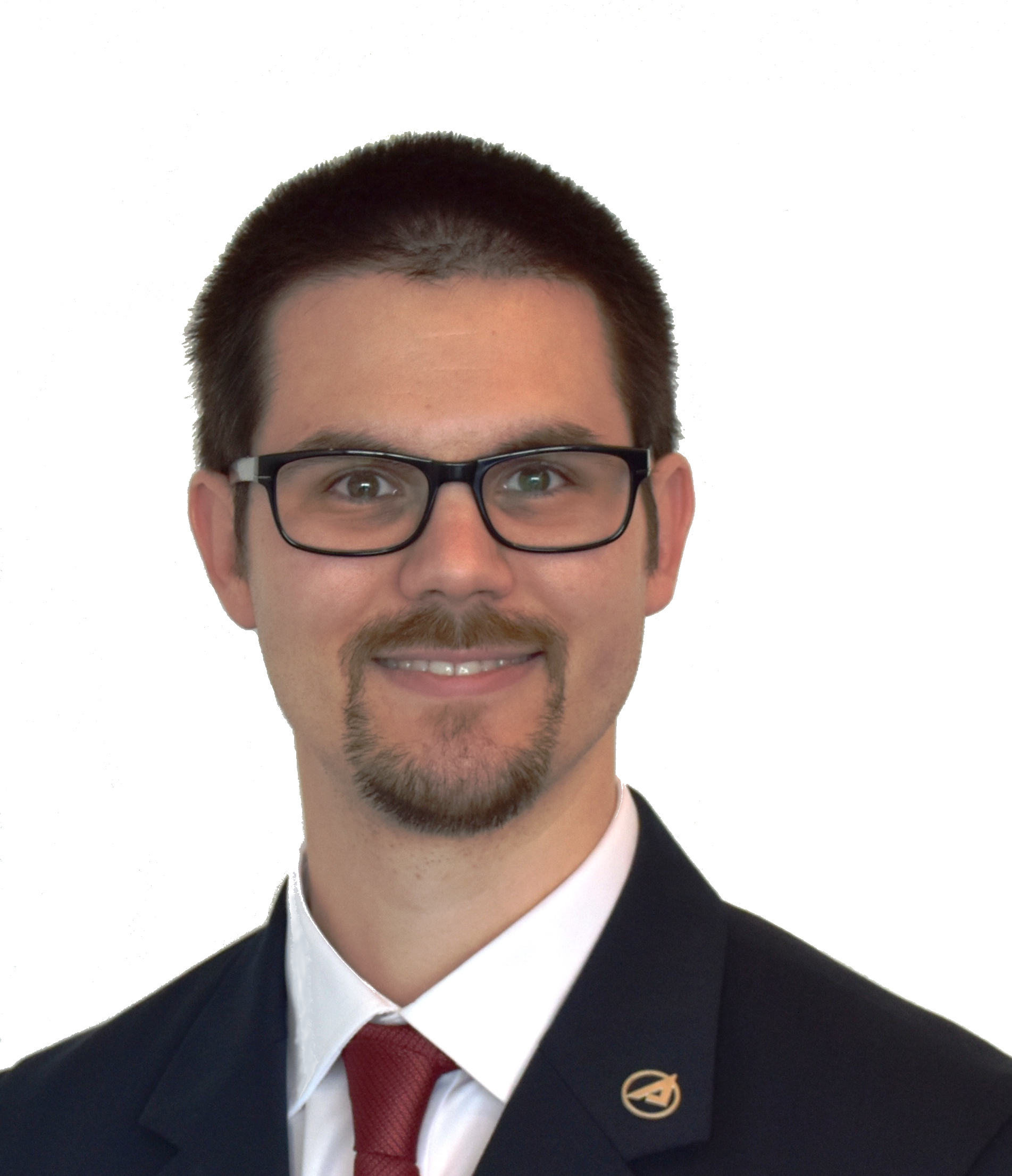 Andrew Abraham, Sr. Member of the Technical Staff, The Aerospace Corporation
Session One
Dr. Andrew Abraham's area of expertise includes orbital debris, reentry analysis, flight safety, early orbit operations, conjunction assessment, space situational awareness, and space traffic management. Prior to joining Aerospace, he spent time as a graduate student researching the optimization of transfer trajectories to Lagrange point orbits in the Earth-Moon system using evolutionary algorithms. He also conducted research at NASA Glenn Research Center as well as NASA Goddard Space Flight Center in the area of microwave communications and spacecraft operations, respectively.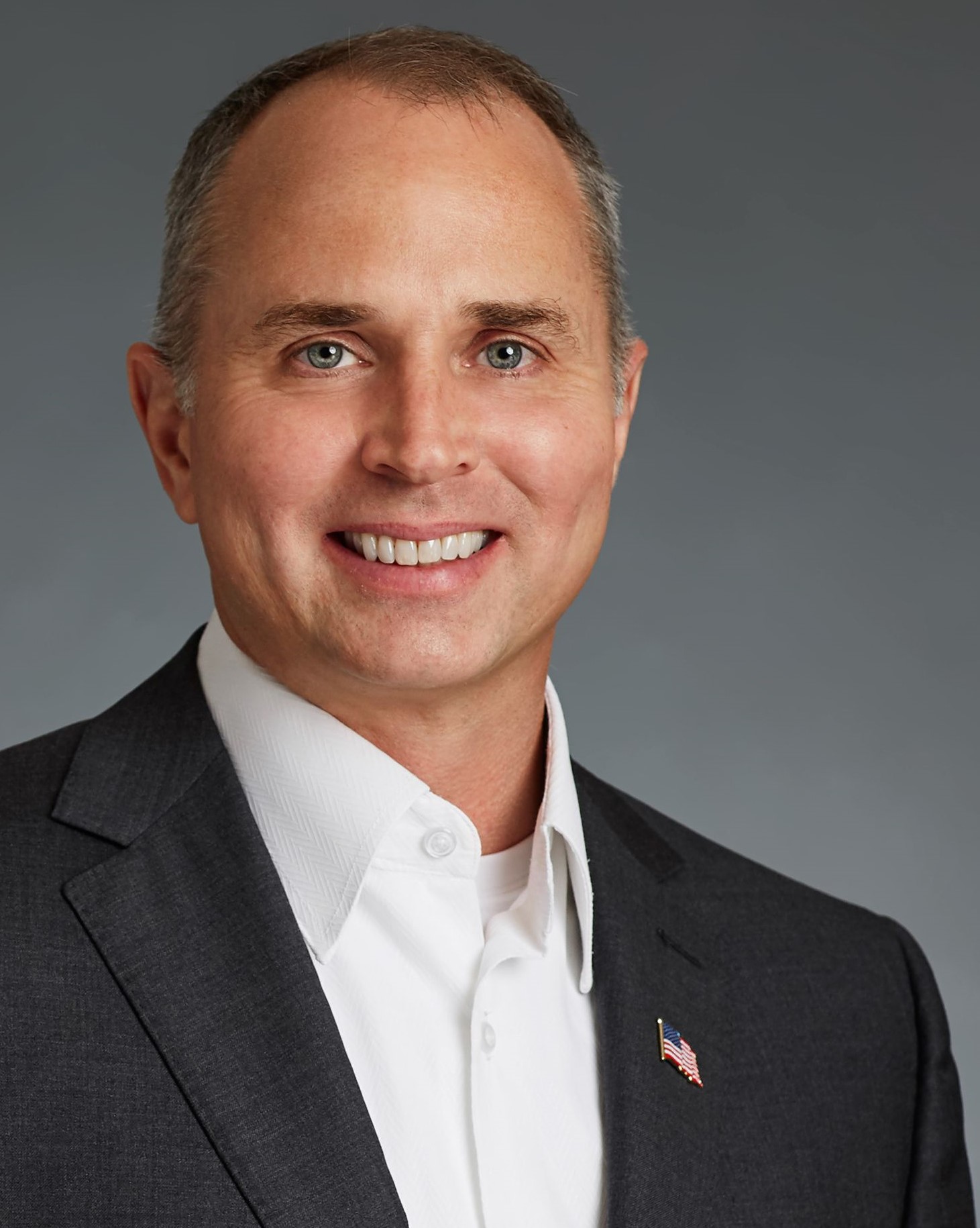 Rob Atkins, National Security Space Manager, Moog
Session One
Robert Atkins is the National Security Space Manager for Moog Inc. His focus spans nearly all space mission areas to include: multi-manifesting missions, Intelligence Community requirements, space logistics, ICBM sustainment, ground based strategic deterrence, and hypersonic vehicles. Robert joined Moog in 2018 after serving 20 years in the Air Force acquiring and operating space assets. He served as a Missile Combat Crew Commander for the Minuteman III ICBM, Air Force Institute of Technology - Education with Industry at Lockheed Martin Waterton Campus, lead for National Reconnaissance Office (NRO) Launch Vehicle procurement and Satellite Vehicle Integration, Chief of Space Situational Awareness and C2 operations, deployed to Central Command in an NRO position to the Director of Space Forces, Launch Enterprise Deputy Generation and Ops Division, and Chief of Space and Missile Systems Center's Mission Integration Branch.
Robert received his commissioning through the ROTC program at the University of Oklahoma and holds a Masters in Space System Operations from the Naval Postgraduate School and Masters of Management Information Systems from the University of Maryland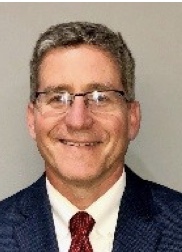 Bob Caffrey, Rideshare Manager, NASA Goddard Space Flight Center
Session One
Bob Caffrey leads a number of rideshare formulation efforts at NASA/Goddard. This includes developing rideshare opportunities for scientist and technologists and identifying rideshare payloads for government rideshare missions. Bob held management positions on other missions, including GOLD, LADEE, SAM, OSIRIS, SeaWiFS, SSBUV, and others. Bob has a BSEE ('85) and a BSCS ('90) from University of Maryland and a MSBA ('01) from MIT/Sloan. Bob has been at Goddard since 1985.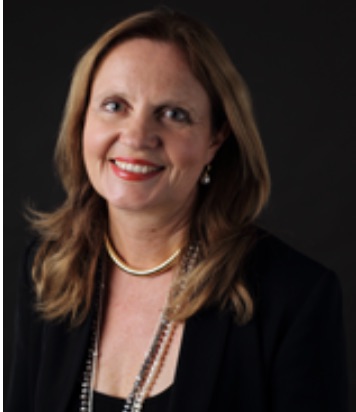 Kristine Dery, Research Scientist, Massachusetts Institute of Technology
Session One
Kristine Dery is a Research Scientist at MIT Sloan School of Management in the Center for Information Systems Research (MIT CISR). Kristine's research in the dynamic between technology and the way people work has been a focus of her publications and teaching for the last fifteen years. Kristine's research in the dynamic between technology and the way people work has been a focus of her publications and teaching for the last fifteen years. Currently, she is investigating how organizations design their employee experience to enable their people to deliver value in the digital world. Her research questions focus on: (1) how digital capabilities are deployed internally to create more effective ways of working and (2) the impacts of new ways of engaging with talent in the digital era. This work has stemmed from a historical research focus on the relationship between HRM and IT, mobile connectivity, human resource information systems, gamification, and remote working. Kristine serves as a Senior Editor for MIS Quarterly Executive, and has published in Sloan Management Review and other leading academic and practitioner publications.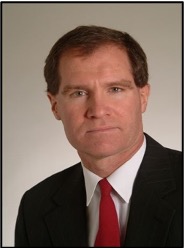 Warren Frick, Business Developemnt, Northrop Grumman
Session One & Two
Warren supports business development for the diverse range of space launch capabilities towards the needs of potential customers - including OmegA, Antares, all the Minotaur configurations, and Pegasus. After several tours in the Air Force with both space and aircraft tours, Warren has supported launch vehicles for Orbital, ATK, Orbital ATK, and Northrop Grumman.
Warren has a bachelors in Mechanical Engineering, masters in Computer Science and more than 30 years of experience in the aerospace profession supporting space launch vehicle, satellite, and aircraft applications.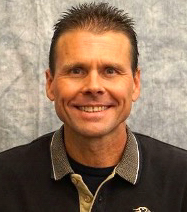 Scott Higginbotham, Mission manager, NASA Launch Services Program
Session One
Scott A. Higginbotham is a Mission Manager in the Flight Projects Office of the Launch Services Program (LSP) at NASA's John F. Kennedy Space Center in Florida. He currently leads LSP's implementation of the CubeSat Launch Initiative (CSLI) and serves as a Mission Manger for all Educational Launch of Nano-satellites (ELaNa) missions, which involve the development, integration, and launch of CubeSats from expendable launch vehicles or deployment from the International Space Station (ISS). Additionally, he is the LSP Mission Manger for the Europa Clipper, CAPSTONE, and On-orbit Servicing Assembly & Maintenance -1 (OSAM-1) missions. Prior to this assignment, Scott was a Mission Manager in the Shuttle Payload and ISS Processing Directorate where he led the multidisciplinary team of engineers and technicians that assembled and tested the experiments, satellites, and ISS elements that flew aboard 20 Space Shuttle missions. He holds a Bachelor of Science degree in Aerospace Engineering from the University of Missouri-Rolla and a Master of Science degree in Engineering Management from the University of Central Florida. Scott joined NASA in 1987.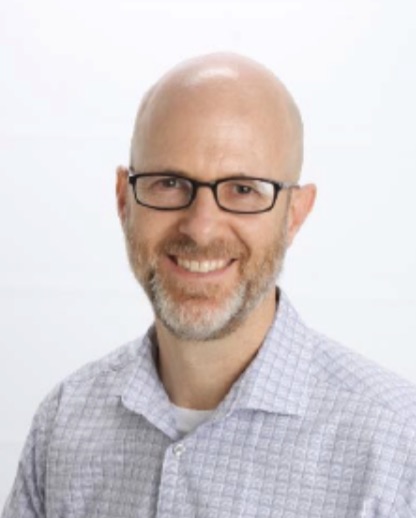 Scott Jacobs, National Security Sales Director, Blue Origin
Session One
Scott Jacobs is the National Security Sales Director for Blue Origin. His primary focus is leveraging Blue's innovative propulsion, launch, and in-space solutions for U.S. government customers. Scott joined Blue in 2017 after serving 26 years in the Air Force. Prior to his current role, he was the Deputy Director of Mission Operations at the National Reconnaissance Office (NRO).
In the Air Force, Scott had assignments in space and nuclear operations, launch acquisition, strategic planning, and budgeting as well as tours at Sandia National Laboratory, United States Strategic Command, the Air Force Research Laboratory, and the Air Force Staff at the Pentagon.
While assigned to the NRO, Scott led a network operations squadron and commanded a ground station operating space-based collection systems. He also served as Director of the National Reconnaissance Operations Center responsible for the flight safety of all NRO on-orbit assets.
Scott graduated from the United States Air Force Academy with a B.S. in Aeronautical Engineering. He earned a M.S. in Aeronautical Engineering from California State Polytechnic Institute, a M.S. in Engineering Mechanics from New Mexico School of Mines and Technology, and a M.A in Strategic Studies from the Air War College.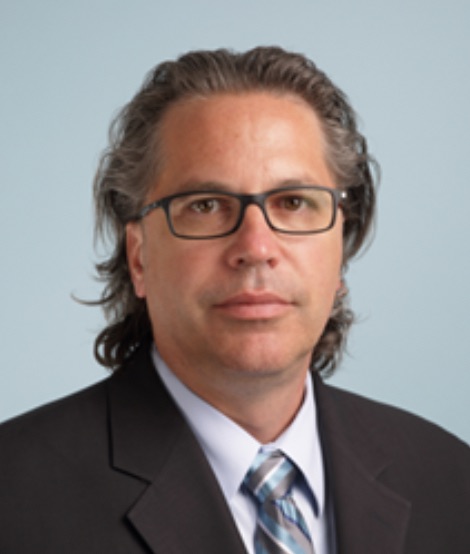 Jim Judd, Vice President of Operational Excellence, Northrop Grumman Space Systems
Session One
Jim Judd is the Vice President of Mission and Quality Assurance for Northrop Grumman's Space Systems sector, providing support and leadership for the Environmental Health and Safety, Engineering, Mission Assurance, Operations, Program Management, and Facilities and Infrastructure for the sector.
Prior to this, Judd was the Vice President of Mission Assurance for Northrop Grumman's Innovation Systems sector with similar responsibilities.
Before the acquisition of Orbital ATK by Northrop Grumman, Judd served as the Vice President of Technical Operations for Orbital Sciences before merging with Orbital ATK.
Judd joined Orbital Sciences in 1991 and worked on the early development of Orbital's Commercial GEO satellite business area. He served as the STAR Product Line business manager as well as the Operations director for the GMD Program. Judd later served as the Vice President of Production, Integration and Test for Orbital's Launch Systems Group in Chandler, AZ.
Judd holds a bachelor's degree in mechanical engineering from New Jersey Institute of Technology and a Master's in Business Administration from Virginia Tech.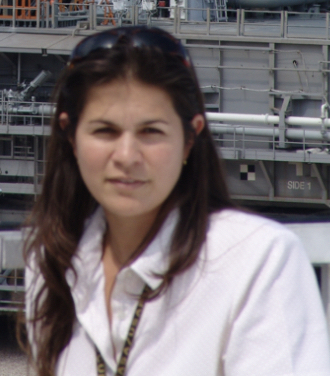 Aly Mendoza-Hill, NASA HQ, SMD Rideshare Lead
Session One
Alicia Mendoza-Hill is a Program Executive within the Science Mission Directorate Heliophysics Division (SMD HPD). Aly is currently the SMD Rideshare Lead where she leads the coordination of rideshare mission opportunities across all of SMD. Prior to SMD, Aly was a Mission Manager (MM) in the Flight Projects Office of the Launch Services Program (LSP) at NASA's John F. Kennedy Space Center in Florida. As the MM, Aly was the primary spacecraft customer interface and was responsible for the management of the launch services, integration, and launch vehicle engineering aspects for the OCO-2, CYGNSS, InSight, DART, and GeoCarb missions.
Prior to transferring to LSP in 2011, Mendoza-Hill was the NASA vehicle manager for the external tank (ET) and solid rocket boosters (SRB) within the Operations Integration Branch of the Launch Vehicle Processing Directorate for the Space Shuttle Program. From 2003 to 2008, she served as a NASA vehicle processing engineer for the external tank and solid rocket boosters, as well as for the orbiters Discovery and Endeavour. Mendoza-Hill joined NASA in 2000 as an industrial engineer (IE) in Space Shuttle Processing.
Sean Mulligan, Director, Mid Atlantic Regional Spaceport (MARS), Virginia Space
Session One
Sean Mulligan is the Chief Operating Officer of the Virginia Commercial Space Flight Authority (Virginia Space) and the Director for the Mid-Atlantic Regional Spaceport (MARS), located at the NASA Wallops Flight Facility. Virginia Space is a political subdivision of Virginia, with the mission to promote industrial and economic development and scientific and technological R&D through the expansion and promotion of the commercial and government aerospace industry in the Commonwealth. Virginia Space achieves that mission through building, owning and operating launch, payload processing and unmanned systems facilities at the MARS Spaceport as well as administering a picosatellite program. Sean started his career at MARS as one of the original engineers to design, build and test the MARS Pad-0A launch facility, homeport of Northrop Grumman's Antares rocket. Sean has a bachelor's degree in chemical engineering from the University of Delaware and an MBA from the University of Virginia's Darden School of Business.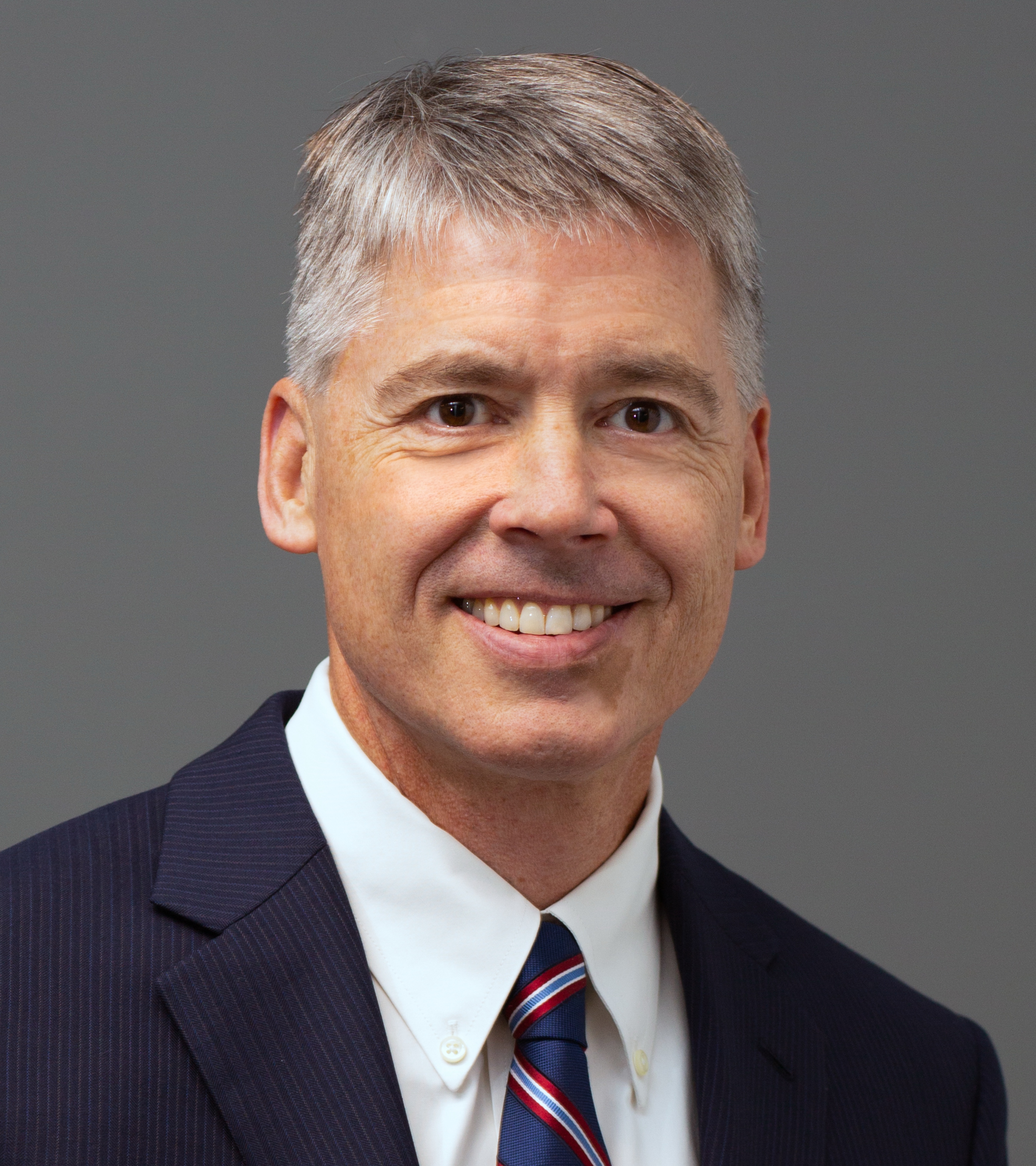 Chris Quilty, Partner, Quilty Analytics
Session One
Chris is founder and partner at Quilty Analytics, a boutique dedicated to research, strategy, and investment banking for the Satellite & Space ecosystem. The Quilty Analytics team has decades of research, M&A, and financing transaction experience in the industry.

Prior to establishing Quilty Analytics in 2016, Chris served as a sell side research analyst with Raymond James for 20 years, publishing hundreds of company-specific, macro, sector, and thematic research reports on the industrial, defense, space, wireless, and communications industries. Chris is widely-acknowledged as the leading Wall Street analyst on the Satellite & Space sector.

Chris received a BS degree in Systems Engineering from the United States Naval Academy in 1989 and an MBA from the University of Chicago in 1994.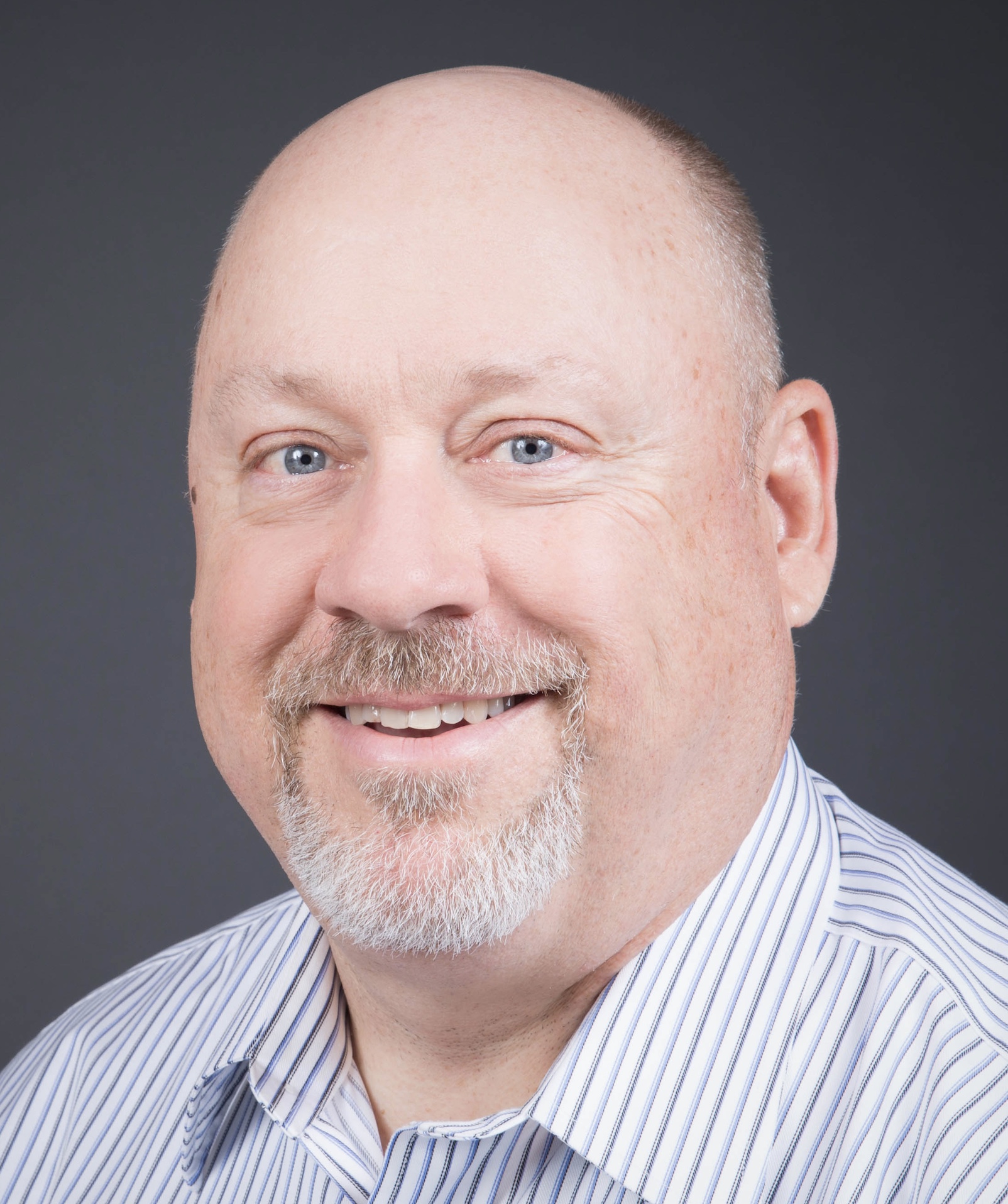 Scott Schoneman, Consulting Engineer, Schonodyne LLC
Session One
Scott Schonemanis the semi-retired owner and Chief Engineer of his one-person consulting business, Schonodyne LLC. He previously was Senior Mission Advisor in the Spaceflight, Inc, having primary responsibility for the development and mission management of US Government spacecraft. At Spaceflight he managed missions and was involved in the launch of multiple launch vehicles, including SpaceX Falcon 9, Rocket Lab's Electron, and Northrop Grumman's Cygnus/Antares & Minotaur IV.
Previously, he was Director of the Systems Engineering Department at Orbital Sciences Launch Systems Group (now Northrop Grumman), overseeing the systems engineering efforts on all of Orbital's launch vehicles. During his many years at Orbital, he was also Manager of Mission Development for Minotaur launch vehicles, initiating multiple spacecraft launch missions from conception through early mission execution. He has deep roots in small space launch Rideshare, going back over 20 years to the initial Minotaur I launch, for which he was Lead Systems Engineer and Mission Manager. That mission was a multi-manifest mission launching a record – at that time – 11 spacecraft. In addition, he has been actively involved in a variety of sub orbital targets and technology demonstration missions and has worked with multiple launch ranges, including Vandenberg, Wallops, White Sands, and Alaska Aerospace.
Scott has a BS in Aerospace Engineering from California State Polytechnic University Pomona and an MBA in Technology from Arizona State University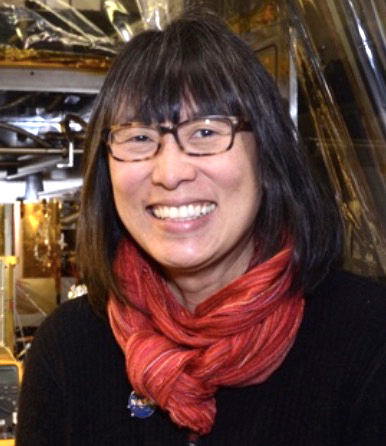 Florence Tan, NASA HQ, Chair, Small Spacecraft Coordination Group (SSCG)
Session One
Florence Tan is the Chair of the Small Spacecraft Coordination Group (SSCG) at NASA Headquarters. She is also the Deputy Chief Technologist (DCT) for NASA's Science Mission Directorate (SMD). In her role as SSCG Chair, she leads the SSCG to coordinate and develop NASA's strategy and vision for small spacecraft in science, exploration missions, and technology activities and provide advice to the Associate Administrators of the Space Technology Mission Directorate (STMD), Human Exploration and Operations Mission Directorate (HEOMD) and SMD. As the DCT for SMD, she supports the SMD Chief Technologist to survey and assess technology needs for NASA's science. Previously, Florence worked at NASA Goddard Space Flight Center (GSFC) for 32 years. She has been the lead electrical engineer, cognizant designer, integration and test engineer, manager, and operator for multiple NASA spaceflight projects including seven mass spectrometers launched to Mars, Saturn, Titan, and the Moon. Florence has received numerous awards including the NASA Medal for Exceptional Achievement, the Robert H. Goddard Exceptional Achievement for Outreach, Goddard Division Excellence Award, multiple NASA Group Achievement Awards including the NASA Silver Achievement Medal, Goddard Special Act Awards and Goddard Peer Awards. Florence has made it a personal goal to promote science, technology, engineering and mathematics education, and she actively engages in outreach activities with students and the public to promote NASA science and technology advancements multiple times per year in the last 15 years. Florence holds a B.S. degree in Electrical Engineering from University of Maryland, and an M.S. in Electrical Engineering and MBA in E-Commerce from Johns Hopkins University.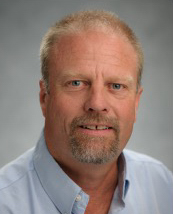 Bruce Yost, Director, Small Spacecraft Systems Virtual Institute, NASA Ames Research Center
All Sessions
Bruce Yost is currently the director of NASA's Small Spacecraft Systems Virtual Institute (S3VI), which is jointly funded by the Space Technology Mission Directorate (STMD) and Science Mission Directorate.
Prior to this position, Bruce was the program manager for the Small Spacecraft Technology program within STMD. He began his aerospace career working on the space shuttle at NASA's Kennedy Space Center, and also worked at NASA Headquarters prior to moving to NASA's Ames Research Center. Bruce has worked on a number of space shuttle, International Space Station, and more recently, small satellite missions and programs for over 30 years.